SPOILER FOR THE MMORPG
SO DONT LOOK AT THIS
---
Lots of reasons for him to live thru his 'death'.
Few for him not to.
Devs say so? - later Developers on followup games often change their minds ...
Ryan turning the tables on Fontaine/Atlas and faking HIS own death  should have been the Epic 'Twist', but the devs/designers completely missed it.
Ryan had already figured out WYK  and Fontaine's little assassination plot could be foiled.  Ryan was winning the 'civil war', Atlas was on the run, being hunted by Splicers Ryan now controlled.  Why the hell would Ryan decide 'all was lost' and to commit suicide (thus surrender) when he spent his entire life doing the opposite, AND Rapture (Ryan's dream) now had a real chance to be fixed ?????
-
Another potential reason for believing Ryan to still be alive is the Vita-Chamber in his office. Given that all the Vita-Chambers were tuned to his genetic Signature, it would be possible he had used it. Furthermore we learn from Sofia Lamb in BioShock 2 that Subject Delta cannot die by trauma, otherwise he'll return to a Vita-Chamber (after Eleanor tunes it to his genetic signature) and must die from the Alpha Series' "self-destruct" mode when being separated from their bonded Little Sister. Ryan was most certainly killed by trauma (the golf club strikes and being embedded in his head).
---
---
---
---
---
So Ryan Knew ... (Evidence - said to Jack in Rapture Central Control) :
Ryan ( in Rapture Central Control ) : "So far away from your family, from your friends, from everything you ever loved. But, for some reason you like it here. You feel something you can't quite put your finger on. Think about it for a second and maybe the word will come to you: nostalgia."
---
Reasons why Ryan would still be alive :
Example to Jack?? (His son - he would want as a successor... DO YOU abandon the child after their first mistake ??) :
Some people say that Ryan wanted to die 'as an example to Jack' when it was made clear that Ryan KNEW Jack at that time DID NOT have a 'Will of his Own' via 'Would You Kindly' conditioning by Ryan's enemy. (Ryan KNEW the effects of Adam/Splicing to orchestrate mental control upon humans.) It doesn't make sense. Thwarting Fontaine would have made MUCH more sense. *WINNING* would have been a much better lesson for his son.
Ryan - "the best electrical engineer of our generation" ... (from audio in Hephaestus) :
Sounds like he would be capable of doing whatever hacks/fixes necessary to 'fix' his Vita-Chamber to run thru whatever 'hoops' needed to fool Fontaine/Atlas into thinking HE was dead. His 'Vita-Chamber' was allegedly turned off?? Not the one hidden in the closet (why leave him in one where Jack could get to him and fulfill his last 'would you kindly' order??). That 'Genetic Control Key' to Rapture? No problem giving Fontaine control of virtually nothing via a fake key that would more serve to trace where Fontaine was hiding so he could be eliminated.
Ryan Just Gives Up ? :
Why should Ryan give up when he was at the point of WINNING against 'Atlas' ??? Why when HIS city needed saving ? He would overcome this ADAM problem somehow and rebuild his City. "It wasn't Impossible for Ryan to Save Rapture, It was Impossible for him NOT to Save Rapture."
If Ryan already knew that Jack was Atlas'/Fontaine's pawn, then simply overpower Jack (and later deprogram him if still alive) and then proceed to finish Atlas/Fontaine off for good. Swarms of Splicers and Security bots would make short work of killing Atlas no matter how much ADAM he swilled.
Simply put - Ryan was not a 'surrender monkey' -- his entire life proved that. Leave Rapture to Fontaine?? (give him a real control key after having his slave easily stop any self-destruct ????) - makes me laugh that the plot went this way.
But, but, but .... Jack was 'his biggest disappointment' - What ??? After seeing what ADAM could do to make people insane and do things against their will ?? How chemicals could be used to control all the Splicers (something Ryan just employed himself) ??? Kind of obvious that "Will" (especially in an artificial being like Jack) could be manipulated so easily/completely. So be it. Ryan would destroy/banish all the ADAM/chemical control research and fix all the Rapture people it had damaged.
But Ryan 'give up' ? Sorry, NO.
'The developers have stated that Ryan is "definitely dead." ' :
They also said Infinite would be out in October 2012. Next ...
(Pronouncements like that might stand until later, when a profitmaking sequel requires otherwise ...)
Motive, Ability, Opportunity
It might take time for Ryan to recover (not clear how long a Vita Chamber took to work -- and with a head wound...). Do we really know how long it takes (you ARE allegedly dead or at least unconscious when YOU get revived to see what really happens) or who has to drag the corpse into the machine (another unseen factor -- the 'FlyBot Ambulance Units') -- I never bought that 'detects you are dead and teleports you' stuff. Reconstituting Delta is a whole 'nuther ball of contrivance for later (probably was a long messy project for Eleanor). It might have even been an animatronics dummy (like the ones in 'Trip to the Surface' - or rather Better).b Ryan wasn't exactly doing back-flips while he was giving his little speech to Jack.
Of course if Ryan was still alive, what would he be doing all that time until the BS2 period (when we show up again - and then even after that, when Lamb implodes). Lamb did not necessarily control any large fraction of Rapture. Perhaps Ryan was off in secret trying to organize a 'Cure' for the ADAM that poisoned HIS City.
Making a new computer superior to 'The Thinker' to assist his task.
Trying to get the Vita-Chamber to be the solution/method of fixing the ADAM problem,
Setting some of his remaining Surface Organization on the task (he still had huge resources there).
Spending some time pulling strings 'from the shadows' to retain control of his parts of Rapture.
Would his new secret identity personal (like 'Atlas') be 'Zeus' ??
Move to 'the bunker' to be able to safely 'get to work' (Minervas Den after all was able to cut itself off for years)
'The Bunker' probably would not be his old 'Mansion', but some other location he had prepared during the Civil War.
Ryan is only something like 60 years old at the time of the MMORPG (~1970) and he does have the Vita-Chambers which might do more than a little to keep him 'active'.
There is probably no basis for the rumor that Ryan (being alive) went back to Surface to work on his new Moonbase project, with the other half of his fortune ....
--- --- ---
You Only Live Twice : (Dead ISN'T Dead - This is Rapture, REMEMBER ???)
It is Much More Plausible and Logical to have Ryan 'Playing'(Scamming/Conning) Fontaine/Atlas, as Jack makes his way to Ryan.
Unlikely ? Remember that Ryan had been keeping an eye on Fontaine for a long time, and knew many of the devious things Fontaine was upto. So Ryan might easily have been ready to have a 'trick' of his own to use against this 'Atlas' threat to his City.
All the preposterous things and coincidences that happen in BS1 :
OH Yes, Sure. There was a poison 'bomb' in Langford's office just ready for Ryan to execute her "at need". Dramatic, but utterly stupid. YOU (the Player as Jack) )walk-in seconds later, and YOU are fine ?? Why should Ryan kill a key person needed for his rebuilding/preserving of Rapture, over such a minor thing the story portrays (a Contract dispute) ?
Ryan's Splicers suddenly are right there at that Smugglers Hideout escape Sub, and who could have simply killed Atlas (who is not a Splicer and is armed with a mere pistol) ?? Its more likely that Ryan wants to find out what Atlas/Fontaine is up to ?? (Ryan could have killed Fontaine right there, but maybe just wanted to 'string him along' for the big 'Sting')
Ryan seemingly surrenders (Rapture Central Control death scene), when he hasn't surrendered in his entire life ... Yeah, NO. And getting himself killed BEFORE he destroys Rapture, so that Atlas/Fontaine has a chance to get control of it when Ryan is gone ?? I dont think so. "Exterminate the Parasite in a Blaze of Glory to Make Sure" would have been more "Ryan-style" than what the game writers came up with (for their little 'twist' plot).
The WYK board (in Rapture Central Control) basically shows that Ryan knows pretty well whats going on with Jack (YOU). Giving plenty of time for Ryan to come up with a 'Twist' of his own.
YOU are sent to find and GET Atlas (when Atlas thinks he has control of Rapture Now ?) Sounds like part of someone's plan.
Somehow Ryan 'convincing' Jack that "a Man Decides, while a Slave Obeys" ??? Mere words when Ryan's entire life was ACTIONS ??? (Jack is a 4-year-old mutant pawn brainwashed into serving Fontaine. Why should Ryan go to such lengths to try to convince such a pseudo-person of any Philosophy ??)
--- --- --- --- ---

.
.
.
---
---
---
---
---
---
---
---
---
---
---
---
---
---
---
WARNING - This Website is    *** NOT SAFE FOR WORK ***
.

.

*** Warning - Fanboi Head Explosion Zone ***
Contrary Opinions are Being Offered HERE !!!!
---
---
---
|||||||||||||| Sitemap |||||||||||||| Index |||||||||||||| Humor ||||||||||||||
---
Drink *CalciO* And Achieve Greatness !!!
---

.
.
.
.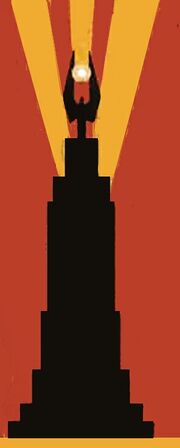 .
.
.
.
.
.
.

.

.

.

.

.
.
.
.
.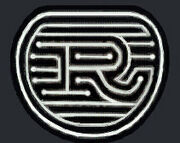 .
.
.
.
.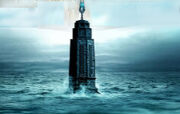 .
.
.
.
.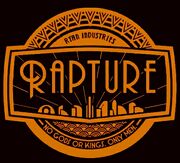 .
.
.

.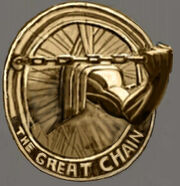 .
.
.
.
.
.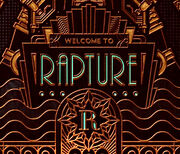 .
.
.
.
.

.
.
.
.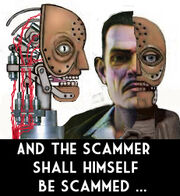 .
.
.
.
.
.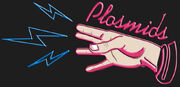 .
.
.
.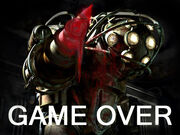 .
.
.
.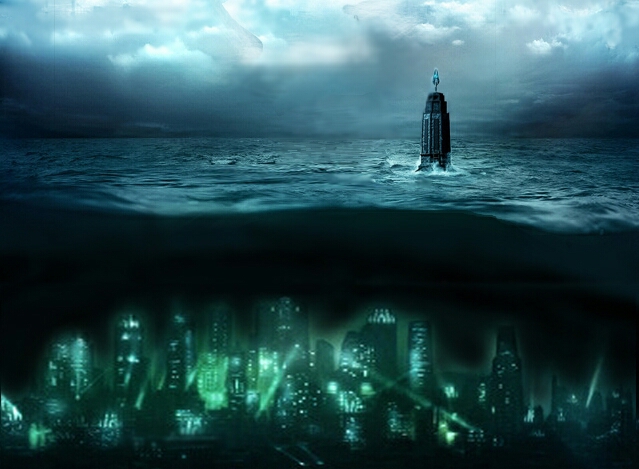 .
.
.
.
.
.
.
. .

.

.
.
.
.
.
.
.
.
.
.
.
.
.
.
.
.
.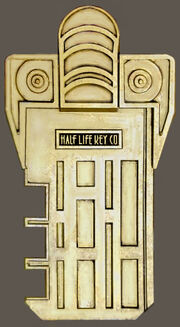 .
.
.
.
.
.
.

.

.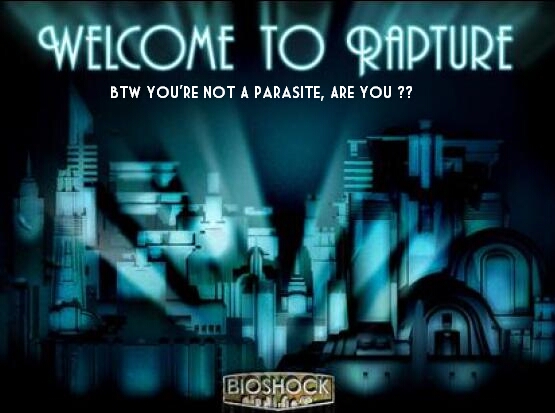 .
.
.
.
.
.
.
.
.
.
.
.

.
.
.
---
WARNING - YES, This whole Wiki is a 'Thought Experiment', and YOU are the Test Subjects !!!!! (So are you Alive or Dead as per this whole Concept ???)
---
.
.
---
*WARNING* - This MMORPG contains blood and gore, intense violence, mild sexual themes, strong language and use of alcohol and tobacco.
---
.
.
---
*WARNING* - Fanbois May Find The Content of This Wiki Confusing and Distressingly Contradictory to Their Mindsets. Head Explosions May Result
---
.
.
---



.

.

.

.

.

.

.

.

.

.

.

.

.

.

.

.

.

.

.

.

.

.

.

.

.
.

.
.
.

.

.
.
.