--- --- --- --- --- --- --- --- --- --- --- --- --- --- --- --
More interesting items/ideas for Bioshock Rapture MMORPG
--- --- --- --- --- --- --- --- --- --- --- --- --- --- --- -
Part 6
--- --- --- ---
The Canal, Submarine Yard and Port of Rapture :
- The submarine transfer canal between the Port of Rapture and the Submarine Yard
- Port of Rapture was the main interchange point between the City and the supply ships that brought in the bulk of the  materials and goods (before Rapture was largely cut off).
- The Submarine Yard was the primary facility for Rapture's submarine fleet.
--- - Submarine repair and storage bays (and fuel bunkers)
--- - Primary maintenance facility (several lesser ones and private ones elsewhere)
--- - Several companies had drydocks and building ways
--- - Bathysphere/Submarine manufacture and repair facililties
--- - Submarine special Equipment storage areas (alot of the construction equipment used to build the city)
--- - Also used as the assembly facility for much of the larger 'outside' machinery
--- - Many of the boats used by Rapture are floodable and would have their maintenance done at the Submarine Yard
--- - Structural Concrete pouring facility - atmospheric forming of prestressed concrete structural components for  builings (modular building sections - walls, floors, struts, pillars, window insets...) that would be taken by submarine  to the building sites.
- Canal was built using the Large Rock boring machine and carved into the solid rock of Mt Ryan for the large chambers  required for the extensive submarine/storage/manufacturing facilities..
- Transfer Locks (pressure equalization chambers) sized for the larger Patrol submarines.

The Emergency Access Panel in Medical Center :
- Map needs revising to match the Metro maps (locations are not consistantly positioned)
- Represents a set of secondary Bathysphere Stations (likely on seperate cableways)
- The 'Emergency Access' system allowed quick movement of emergency/security personnel, bypassing public transit.

Standard Diving Suit (not an atmospheric hard suit)
- "The standard diving dress has been used to depths of 600 feet" of sea water (which is the base depth of Raptures  seabed area and where divers are expected to operate).
- Some City construction could be carried out using this simpler (but riskier) technology at limit of safe capability  (subject to Nitrogen narcosis beyond 100 feet). 300 feet is a normal 'safe' limit for a limited time at depth.
- Diver impairment varies with the individual (and training can overcome the disorientation/dizzyness).
- Special gasses can be used to lessen effects, but start to surpass cost of Hardsuit technology.
- 600 foot depth requires pressurizing to near 13 atmospheres (~280psi) with severe effects for anything longer than  short durations (divers frequently die from 400+ depths).
- Would be more useful at significantly lessor depths (100 - 200 feet) - like the industrial zone on Mt Ryan.
- Hard suits would have been used at Foundation work depth in Rapture.
- Big Daddies/Maintenance Daddies use liquid filled suits (and have plasmids/genetic modification) and can resist much  greater depths (3000+ feet).

Boat Dock at the Lighthouse :
- Sheltered docking bay to keep the boats safe (entirely enclosed in the rock) from high waves in storms etc...
- Boats used are 'sinkable' for repairs/construction/concealment in Rapture facilities.
- Ryan had his men do patrols on the surface around the area of Rapture apparently resulting in mysterious ship  dissappearances and sinkings (kind of a dim way to 'keep things secret' when you have that 150 foot lighthouse saying  'HERE WE ARE" ).

"Hacking Tool originally used as a Maintenance Tool".... (mentioned by Porter) :
- Sounds like a 'finesse' tool rather one of brute force.
- Still lots of things in game that can be/need to be hacked (as well as repaired). Splicers know how to hack security  devices and no doubt the Players will be facing some of those when engaging with them.
- Hacking tools were made as a consumables in BS1/BS2 which has an analogy in some tools in the real world.
- They can be 'made' by fabricators with the appropriate know-how, though the components might not be as common as they  were.
- More advanced 'hackproof' devices are needed for the City defenses (really just are harder for Splicers and criminals  to hack). No doubt more sophisticated 'hack tools' will develop to match.

MMORPG has tools/weapon/etc.. that wear out :
- A 'Cut feature' from BS1/BS2 - "was to have the weapons degrade with use, and so be in regular need of repair." -
- This MMORPG will have tools wear and need repairs (same for weapons and other Objects) and worn items may fail in use  (so keep a backup gun).
- Provides more work for NPCs in repair shops and second hand stores...
- Enemies weapons and tools can likewise 'wear out' and fail.
- Some Splicers are organized enough to have their own repair abilities/specialists

Most of the City is well below the depth level light penetrates from the Surface - so how is it lit? :
- Much of the light seen in the cityscape is diffused from all the lights shining on the buildings/signs and some coming  from the window interiors.
- Lights strung on cables to light ares near 'Vista' Viaducts (pedestrian tunnels that are all windows)
---  Lines strung bewteen buildings (lights on cable)
---  Near Olympus Heights, near Fighting McDonoughs - where you can actually see the function as lighing the locality and  arent power cables strung between builings.
- Those big round (flood) lights we see -- useful for large area illumination (City Center loves these). External units  in demand to make New Rapture 'shine in the darkness' as it used to.

Do the New Citizens of Rapture continue to wear their (new years eve) masks? :
- Or is it a painful reminder of what they escaped and which dont want to go back to?
- There could be'festivals' where Citizens wear their masks again (and maybe new ones...) - the big symbolic event would  be 'the taking off' of the masks to show that they are normal/human again.

Little Sisters generate ADAM without having to 'drink blood/take ADAM from corpses (20-30 times faster than a seaslug by  itself) :
- What reason then to risk them by sending them out to 'harvest corpses' ??
- If they can gather alot more from corpses, then it is a gain.
- If they run out of new bodies (with ADAM in them) then there is no gain (and possibly more loss of the Little Sister).
- Splicers who had taken many plasmids would have a significant amount of ADAM (which was generated originally without  the ghoul act).
- ADAM got scarcer in Rapture and the poplulation got lower, resulting in fewer bodies.

Hotels - why did Rapture have them ? :
- 20000 people IN Rapture the cityscape, likely an equal number outside the city (to make it 'self-sufficeint').
- Many workers at industrial installation would not be permanent residents, so when they 'come into town' they need a  place to stay.
- Residents of 'support' communities outside Rapture (many living 10 and more miles away) will want to visit the city  frequently.
- 1000 units of hotel/motel accomodations would be a reasonable number .
- Some 'rich' residents prefer 'hotel living' with room/maid service and other advantages (to an appartment).
- Meetings/conventions and other events can be held at hotel facilities.
- Spas like the Adonis Resort have hotel accomodations for guests.

Appartments :
Rapture once had hundreds of residential buildings (appartment blocks and high-rises) for its 20000+ population and  Citizens are encouraged to continue rebuilding them for New Rapture's growing population. Most of the residences are  populated far below their capacity as multi-person appartments are commonly occupied by one person and the upper storied  of high-rises are inconvienent when stairs have to be used (elevators often still arent working in buildings that had  them repaired). Some Citizens are using the appartment complexes they have rebuilt as 'Company' bases both to house their  'Team' personnel and to act as storage sites for their equipment, tools and building supplies.

New Electronic Components called Xisters :
- Had been developed from technologies taken from 'The Surface' (originated there in 1949).
- Production was setup in Rapture (Xenon Xister Company) as a more reliable substitution for the electronic tube  components.
- Some equiptment in Rapture was completely Xisterized including 'The Thinker' computational machines.
- Manufacturing for tubes continues as replacements on existing tube-based equipment.
- The more sophisticated 'smart' devices use Xistsers exclusively.
- Training classes to develop Xister skills are given by the City Training Department. - A experimental Xister producing facility was created in Minerva's Den to work on specialized computing related Xister  use.
---
Minting Rapture Money :

- Money something not easily duplicated (not a problem in a computer game unless we allow forgery - might be but only  'faked' in a Head Constable 'crime' Quest) - but what might it be in Rapture??
- Artificial game balancing can always be done to keep the game flowing (and compensate for endcase 'pendulum swings'  that would end in ruin for a inflexible absolute economic System in game).
- Money based on 'fish' (specie with value) - initial use was work chits given to workers for daily pay (instead of  handing them a fish) allowed workers to save some and use for trades of other items enterprising individuals started  producing in the spare time.
Original Economy:
Citizen --- - Work --- -> City ('those who dont work dont eat' )
Citizen <---  Fish --- -- City

Token Economy:

Citizen --- - Work --- -> City Jobs & Maintenance
Citizen <--- Tokens --- - City

Citizen ---  Tokens --- > Commissary --- Tokens --> City
Citizen <--- Goods --- -- Commissary <-- Goods ---  City Jobs

Citizen ---  Tokens --- > Citizen
Citizen <--- Goods --- -- Citizen (spare time work making stuff)

- Several dozen bottle-caps of a particular trendy 'nostrum' was used until someone found a pile of them in a shop. By  then sufficient machinery was back in operation to allow 'minting' (restamping old coins) the Dole Tokens and later  unique currency units (which over time were further refined sufficiently to prevent forgery.)
- Old Money, still to be found is 'null and void' - could not be used in initial 'Fort Rapture' economy as it was  extremely common. Still some Slot Machines in the City operate with the Old Money (just for fun since the Old Money is  virtually worthless). Machine found in 'the Wild' still use the old money (if you can find one that hasnt been empty for  a very long time).

---

It is possible that Ryan survived :
- Its possible that Ryan survived BS1 (the 'faked' death caused by Jack and Vita-Chamber's subsequent 'secret'  resuscitation) and went into hiding in his 'bunker' complex. He would have then continued into the Lamb-Era, where he  continued to coordinate his forces and minimized Lamb's influence over a majority of Rapture. By 1969 timeframe he would  still have only been around 60 years old (and potentially 'renewed' by the Vita Chambers that HE would have had the best  of)
- Ryan was a multi-multi millionaire and sold off alot of his holdings to build Rapture. He had a large organization to  carry out that process and to handle all the people destined for Rapture. For years after the Founding, additional  equipment and goods and people were sent down. Ryan still had a substantial surface organization even after he largely  closed off Rapture from 'the Surface'. Ryan continued to communicate with and use this organization all the way to the  time of his 'death'.

--- --- ---

Design issue for game - questions (company as edgy as their claim??) :

What happened to the Children of Rapture - how to handle the issue...
- Young children at time of 'the Fall' in Rapture 1960 - 1969 (10 year olds and up)
--- - Splicers - Fontaine says that many were killed in the madness
--- - Non-splicer enclaves - they would be safe and survive as long as theadults did.
- New children after 'the Fall'
--- - Allusions to 'activities' by Splicers in BS2 (could use excuse of 'genetic damage')
--- - Non-splicer enclaves would not be affected by 'genetic damage'
- If missing it would be a 'gap' in the existance of a real city (most MMORPGs totally ignore the issue)
- Would require more Assets to be created, with appropriate behaviors, etc...

Religion allowed in Rapture again - the lesson of what happens when you cut out a significant factor of Civilization :
- How would this be handled in the game
---  Player groups 'playing at religion'
---  As long as there is no 'harassment' (EULA would cover) would be a channel of endless imagination/creativity
---  Benevolent Societies of all kinds would be allowed (New Rapture isnt exactly "Ryan's Rapture" - lessons have been  learned...)
---  Missionaries amongst the Splicers - good source of worthy martyrs (and rescue Quests...).

--- --- --- --- ---

Glowing Power lines (seen in Hesphaestus - ones set un doors to Ryans lair)) :
- Use to show live power conduits for repair jobs
- Visual Effect is a overlay with a sliding texture offset of the UV values (electric blue lines)
- Generic effect can be used for 'electrical' devices and 'shock' effets.
- Props of various junctions, indicators, switches, and other assorted gadgetry

Pinball - another thing to add to the Bioshock MMORPG :
- Pinball machines (tablet interface mini-game) - the 'Player Created Asset' system can allow Players to create their own  pinball machine layout with nice Rapturesque themed graphicals.
- Toolkit with usual bumpers, blinky lights and spinners and all the other usual stuff to create the play zone and then  texture overlays for the decoration (running a pinball game is well within even the crappiest handhelds CPU (pinball  games --- they used to work in the old DOS days on 16Mhz CPUS).
- Pinball theme Ideas :
--- - Eliminate the Parasites
--- - Move the Great Chain Forward
--- - Light the Skyline
- (Note -- themes are Pre-Kashmir as people had better things to do than make new pinball machines after that)
- People might not know that long ago pinball machines were a form of gambling (skill based) that if you beat the machine  you got a payoff (and not in 'tickets' for some worthless toy either')

Lost Audio Diaries (additional) :
- Player created Audio Diaries (lets see how good the voice talent is...)
- Needs to fits the current Lore/Canon for New Rapture
- Old ones from the BS1/BS2 time frame should be found in the game somewhere.
- Can be created a part of Quests/missions
- Obviously have to be carefully vetted for content.
- Ryans new recording of how he tricked Fontaine and faked his own death....
- City archives might have alot of the original ones from the game accessible (with documented sequences and analysis by  'historians' ) and new ones can be turned in for credit (or at least the Accu-Vox that is worth CASH by itself)
- Old Accu-Voxs may need to be 'fixed' before they can play.
- New Feature - Accu-Vox with a 'LOCK' on it (like a personal diary) Players can use or find one that needs to be  'cracked' or 'hacked'.

Game Music :
- I noticed people made comments about Music playing for various scenes in BS1/BS2, which is one of the great advantages  of Choreographed scenes often not possible (or difficult) in 'sandbox' type MMORPGs.
- Having Quest instances where you could still do that is possible in THIS game ( the 'art' of choreographing them still  requires the Author's skill ). - There can be an assortment of 'incidental music' in the initial set of Assets (and more  added when Players add additional ones) and the scripting mechanism for cueing them at the right time/place.
- Rinky-tink MIDI music has much more 'light-weight' Assets (and free tools to edit/compose them are available).

Fire Supression Systems :
- System of Local fire hydrants (supplied from the normal pressurize fresh water system)
- Most High-rise buildings had roof tanks as backup to the City water supply lines.
- Small local Fire 'Stations' with hoses, extinguishers, axes, breathing equiptment (air is used up rapidly in a closed  space like Rapture)
- Volunteer Fire Department (qualifying is a 'certified' Civic Prestige Achievement)
- Basic structure of Rapture is Concrete and Metal/Glass which are non-flammible, but many surfacing/decorations/Object  burn quite well.
- City Fire Marshal has inspection duties (quests) to verify proper equipment is maintained. And likewise inspect for  hazzards.
- Periodic 'Fire' Events in the City will take place that Players can take part in handling it (or witnessing)
- Fire Alarm system tie into Public Address and other alarms and the City Security system.
- Splicers sometimes set fires as diversions for their raids or as a retreat tactic.
- Automatic Sprinkler systems still operational - though they were largely 'optional' and to be mostly found in the  better quality appartment residences and commercial establishments (not required by law in Old Rapture).

Graffiti - faction marks :
- With the Splicers having somewhat more 'realistic' behaviors, it would be an interesting detail to have the many  factions 'mark' their territories with Graffiti.
- A good indicator of a conflict of territories is the number of Graffiti marks that have been defaced and replaced by  another. A whole set of behaviors would exist to maintain and use the significance of the Graffiti marks.
- The 'Graffiti' is usually placed in prominent locations (doors would be a logical spot)
- The 'Graffiti' can take many forms, from the paint scrawl, to 'things' nailed to the walls or piled in an obvious way.
- Players can create more variations for the factions (and additional factions) to make use of.
- The City itself may have its own 'marks' to indicate its territory (and defacing property within city limits is a  crime).
- Players likely would be able to place their own Graffiti marks (out in the Wild or the Edge) and use them as guide  marks.
- One maintenance mission would be cleaning up Graffiti within the City and one for the Constables is catching a 'tagger'  in the act.
- Part of the City's Propaganda efforts against the Splicesr would be use of Graffiti.

Will You kindly Open the Door ? :
- Fewer automatic doors in the game - the electric eyes and other trigger mechanisms wont be working thru most of the  wrecked areas of the city.
- The City Center 'beautifcation' would have them all working again and they would eventually get fixed throughout the  'Downtown' parts of New Rapture (outside of that it will upto whoever wishes to fix them).
- This excludes the Pressure Seal doors that will be made to work before Citizens are permitted to take residence in an  area (Safety Regulations).
- Restoring automatic door function would be a 'routine' Maintenance mission/quest.

Eleanor's Rebuilding of Delta :
- Eleanor's 'modification' of the Vita-Chamber (hmm, these things were in pretty good shape after 8 years... must've been  made out of that structural window 'super-glass' stuff).
- The Vita-Chamber system (all of them) must have been previously 'hacked' if they later worked for Delta (they were all  programmed for Ryan's genes ONLY at one point in the BS1 timeframe, so worked for Jack).
- How long did it take to get Little Sisters (on remote control) to do the 'hacking' of that Vita-Chamber in Adonis  Luxury Resort (or Eleanor to use them to find the info needed to reprogram it)?? Good thing Little Sisters regenerate as  that mustve been alot of hacking 'shocks'. (imagine the pipe maze circuit except that its more complex and it has as many  pipe squares as the pixels on you video screen....).
- Delta's genetic codes (and mental n-grams?) hidden away somewhere (might have been on file in Gil Alexander's lab).
- Take some convienent body mass to mutate (plenty of bodies about Rapture) and maybe a whole lot of ADAM (Eleanor  controlling Little Sisters to get that) to completely rearrange the tissue into Delta's form.
- Got a Big Daddy Suit of the right kind (did we ever really see which kind?), though with some 'Delta mark on it' (or  close enough for Sophia to recognize). It would have been a sight seeing Little Sisters dragging the suit pieces there.
- How many times did it fail (and they had to clean up the mess) before getting it right??
- Normally a Vita-Chamber is used to "adjust" a person's physical body (tune them, with or without ADAM in effect) when  they are inside it. More development might have led to a method to lessen the genetic 'turbulance' caused by ADAM side  effects and get rid of the genetic damage/insanity.
- Player 'coming back to life' - having someone else drag the Player's body into the nearest Vita-Chamber (Eleanor could  have had Lil Sisters do that later for Delta, and Ryan some of his goons do it for Jack -- as he wasnt trying to kill  Jack but was really stringing Atlas/Fontaine along for his own 'faked death' gambit).
- Vita-Chambers no doubt had positive pressurization to keep the 'flies' out when activated....
- Sometime later, at that same 'modified' Adonis Resort Vita-Chamber machine, some Splicer walked into it (allegedly to  make a phone call) and ZAP -- it transformed him into another Delta, sans suit (eventually found one).

.
.
.
---
---
---
---
---
---
---
---
---
---
---
---
---
---
---
WARNING - This Website is    *** NOT SAFE FOR WORK ***
.

.

*** Warning - Fanboi Head Explosion Zone ***
Contrary Opinions are Being Offered HERE !!!!
---
---
---
|||||||||||||| Sitemap |||||||||||||| Index |||||||||||||| Humor ||||||||||||||
---
Drink *CalciO* And Achieve Greatness !!!
---

.
.
.
.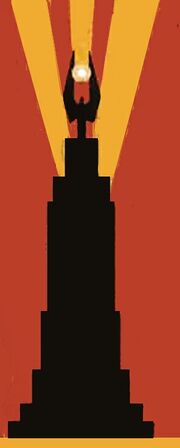 .
.
.
.
.
.
.

.

.

.

.

.
.
.
.
.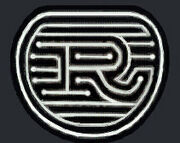 .
.
.
.
.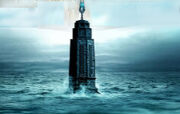 .
.
.
.
.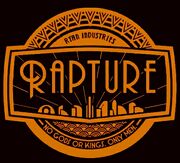 .
.
.

.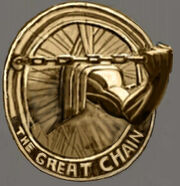 .
.
.
.
.
.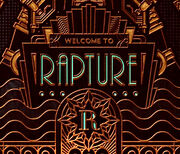 .
.
.
.
.

.
.
.
.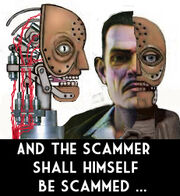 .
.
.
.
.
.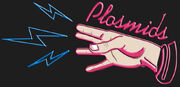 .
.
.
.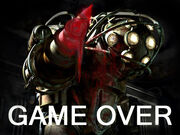 .
.
.
.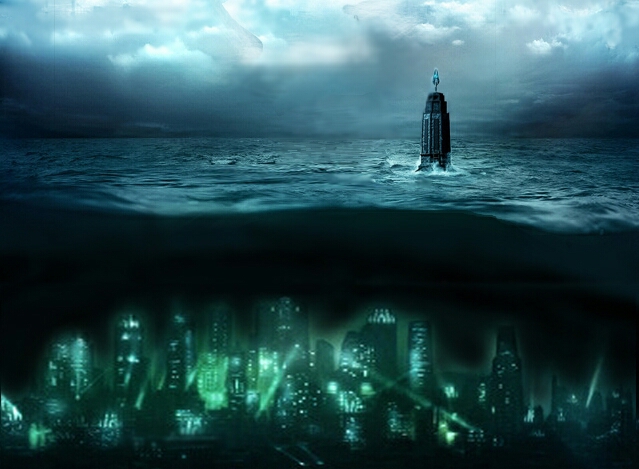 .
.
.
.
.
.
.
. .

.

.
.
.
.
.
.
.
.
.
.
.
.
.
.
.
.
.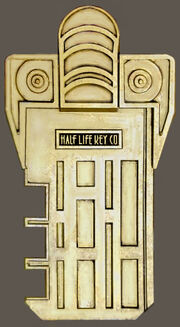 .
.
.
.
.
.
.

.

.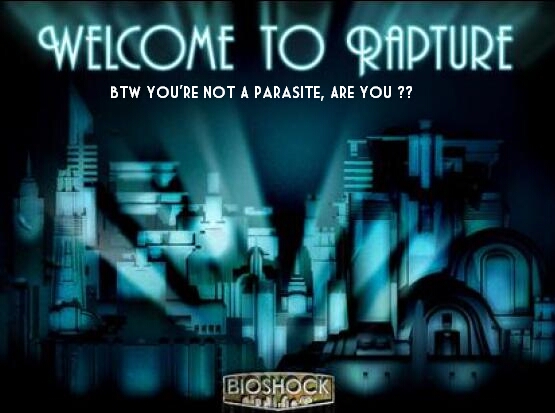 .
.
.
.
.
.
.
.
.
.
.
.

.
.
.
---
WARNING - YES, This whole Wiki is a 'Thought Experiment', and YOU are the Test Subjects !!!!! (So are you Alive or Dead as per this whole Concept ???)
---
.
.
---
*WARNING* - This MMORPG contains blood and gore, intense violence, mild sexual themes, strong language and use of alcohol and tobacco.
---
.
.
---
*WARNING* - Fanbois May Find The Content of This Wiki Confusing and Distressingly Contradictory to Their Mindsets. Head Explosions May Result
---
.
.
---



.

.

.

.

.

.

.

.

.

.

.

.

.

.

.

.

.

.

.

.

.

.

.

.

.
.

.
.
.

.

.