---
More Interesting Items/Ideas for BioShock Rapture MMORPG
---
--- --- --- --- ---
Rapture Stadium - sporting events and exercise area (Swimming pool also)  :
Even if they don't have enough teams for a proper league, also facilities still could be used for exercise, Polo (?)
Probably would have to be a large cavern. A large glass ceiling likely wouldn't get you much except higher expense (and its too dark at the depth to see much anyway).  Ceiling reinforcement and pillars probably needed as the cavern may have to span 300+ feet of open space).
Would have an Atlantic Express station to handle the crowds (They would probably want 2 trolley stations as well).
Baseball would be even more popular than football (size limitation might mean MORE 'home runs' being likely)..
Crackerjacks have not been seen in Rapture for over 15 years, and you don't really want to know what the 'hotdogs' are  made of. Beer is again available.
There must be a golf course somewhere in Rapture too, and tennis courts.
--- --- ---
Collision Anti-Griefing Mechanisms :
If movement is physically blocked by other NPCs/Players figures then a number of scenarios will exist that players can  use to annoy other players (reason why so many games let you walk right thru players/NPCs and even NPCs thru NPCs)
NPCs can be made smart enough to avoid/get out of the way, but some dimwit players will try to block the progress of  other players intentionally and some easy mechanism is needed to eliminate that tactic. Probably some button command that  temporarily cancels the blocking physics and allows the player to move thru (works in 'safe' areas).
Game must handle a Usual endcases of coming out of a "cancel blocking" mode ontop of another object, and not bumping an object  thru a wall (if there is no open space adjacent). Its amazing how creative Players are at finding game mechanism endcases like this (it was a way to Cheat past an otherwise locked door in other games I've seen).
Activating such a 'cheat' (if unpreventable) could also cause an 'incident' to be recorded, with various data collected about who is involved. Simple database sifting could then look for patterns of a Player constantly doing that cheat behavior.
(Normally Why anyone should do this (bumping) depends what the Player gains, other than moving faster thru crowds).
--- --- ---
Bicycles - I saw ad on wall in Fort Frolic (and saw some in Olympus Heights trolley areas) :
I suppose there is enough space on 'Streets' to use them and some tunnels would be long enough for a proper ride
The 'Stadium' would be large enough for a good ride (a track around the field edge)
Splicers on Bicycles !!!! Someone probably would have turned some into 'Motor Cycles' ... "The Wild One" all over  again.
Riding Bicycle into someone intentionally - another anti-griefing endcase to handle.
--- --- ---
Cash Registers (and cash transfer issues) :
Print out daily totals/receipts your NPC shop watcher can mail you (simplifying shop operation for player)
For businesses that Buy as well as Sell, sufficient funds must be available (NPC may have to go to the 'safe' if its a  large transaction.)
Writing checks ??? not sure people will trust checking accounts... (which means piles of CASH in large transactions)  Really dont want any complicated Banking system for this game. Bank could possibly handle 'wiring amounts between simple  accounts' with proper authorization and the usual 'Trade Window' mechanism to prevent player scams)
With 'light fingered' PneumoMen people might generally be smart enough to not send CASH thru the Pneumo.
Additional Cash Register styles can be generated via Player Created Content... (oh and they are usually bolted down in  RL)
Reciepts for buyers provided (so your 'Team' NPCs have paper trail for that equipment they were supposed to buy)
Bookkeeping for players should be minimal and largely automatic.
--- --- ---
Hephaestus Red Glow on Geothermal Vents/Fumerols :
I replayed BS1 again recently and the things outside the windows near Hephaestus were quite pretty.
Must be Bioluminescence because real lava doesn't glow like that when in direct contact with ice cold water (and an  amazing amount of steam is produced at that meeting point in RL).
New Research for Bioluminescence for game (actually some splicers already using it one way or another)
--- --- ---
Character Creation - characters previous life - profession = skills  :
Players get to choose 'previous profession' when setting up
List of professions and sets of related skills
Randomness -- If some skills too significant (loophole) players will create/delete characters til they get what they  think they want.
Make previous 'life' skills 'potential' instead of just handing them to player at start (so will have to be developed  and player will not get immediately)
'Recoverable' skills - those skills easier to learn 'fast-track'
If players able to create their own 'bio' it largely wont effect what they are now - an ex-Splicer. Nothing will be  'owned' from 'before'.
--- --- ---
The Hotplate - (very simple electric stove) :
Basic apartment (residence) item --- well known for starting fires.
Useful on-site tool for coffee, food, heating various work chemicals, etc...
Larger 'porta stove' units with larger capacity for 'camps'
Folding tables - convenient especially for temporary situations (hmm, folding table is a 'machine')
In a pinch can be used to thaw frozen machinery.
Red glowing element effect when its 'on'. Will likely burn you if you try to grab it in that state.
Place items ontop to impart 'heat' state change to those objects (another Game Mechanic to add)
--- --- ---
Game 'Gibs' mode : ??? ( see http://en.wikipedia.org/wiki/Gib_(video_gaming) )  :
Creative bloody gibs/jibs/ effects (hmm, this game was supposed to be 'capture' oriented)
Mode would be 'Off' by default
Not really sure that this would add much to the game (though 'Player Created Gibs' could be spectacular and make  Steinman's antics look tame).
--- --- ---
Lurking in the Dark :
Many areas have the electricity out (no lights on)
Many areas the Splicers keep the light out (and not all of them have glowing eyes)
Those creepy sounds MAY be something coming for you...
Too bad Ex-Splicers (citizens) cant use the 'Cats-Eyes' Plasmid.
Keeping spare batteries for you flashlight is recommended.
Games with the dark place and player shining a flashlight about are always fun (as long as it doesnt happen endlessly).
Night-vision goggles - the US and Germans had them during WW2
Sorry mutant carrots don't really help that much.
Glowing indicator lights is a nice effect, as is Bioluminescence
--- --- ---
Phone System  :
RT&T - Rapture Telephone and Telegraph
Many phone wires were damaged by Splicers running around inside the walls (were chewed on/whatever)
Wires damage by water problems (collapsed sections, etc..).
Connectivity back to city utilities grid (phone exchanges) required before can be used.
Relay systems in Local Office has to be working (and city exchange) usually one Local Office per large building
Inter-office Lines have to be intact, many trunk lines go all the way back to the central switching (in Minervas Den)
Switchboards used in buildings could be substituted - requires an operator (NPC)
Many Public Payphones - usable by general public (for a fee) - Payphone calls $1
Private lines connected to exchange (upper tier residences have them usually)
Independent system can be setup if equipment is available (ie- within an industrial complex - again with operator)
Separate Call-Box system for City Constables (simpler system for safety apparatus)
Phone line to the city exchange is quite useful - often a priority to get working to your project worksite (temp system  at least) for issuing orders, buying supplies, etc...
Restoring phone service in a Residential Block/Business/Factory/Industrial site required to meet prestige  'achievement'.
--- --- ---
Radio handsets/base units :
Requires operator for the base unit (will forward to other communications when needed) Ex- players project worksite may  use radios for the interim they don't have the phone lines working.
Handset to handset (handset frequency range usually limited) Walkie-Talkies...
Base unit have wider frequency range, more distance capability
Utility value of radio is high - purchased at premium cost (and expensive to repair)
Radio frequencies - some City reserved frequencies for emergency/security/maintenance dispatch (players can listen in  to transmissions if their radios can tune)
Handset Batteries (the old problem - limited charge time - keeping them charged - portable generators)
City Central Communications/Dispatch
Coordinates emergency services (constable/fire/maintenance)
Maintenance orders issued by radio/phone
--- --- ---
Street Grid :
The 'Street Level' is actually not near the base/foundation of many buildings as the seafloor and foundation structures  vary. significantly in depth thru the city (Sea floor isn't consistent, ridges, Mount Ryan).
The street grid was laid out to be largely flat plane to minimize street grades for both pedestrians and trolley  transport.
The Grid structure is the main transportation paths (trolleys and 'streets'), as well as for utility 'City Mains'.
Hubs are spaced approximately every 5 blocks (block is size of typical building) and are intersections in the grid  structure (and multiple utility mains). They are usually adjacent to 'Squares' - large open areas at street level which  usually have a cluster of buildings around them. They usually correspond to the utility 'City Main' Hubs and the  distributed Pumping stations.
--- --- ---
Trolley System :
Double trolley tracks (one each direction) are part of the Street Grid and are the primary mass transit system.
The grid has numerous lines running parallel and perpendicular to each other across the city (intersecting at the  'hubs')
Trolleys can carry only about 12 people, but multiple cars 'trains' are run during high traffic periods.
Trolley Car size was kept small to negotiate tight corners and to minimize chance/results of getting stuck in street  Pressure Safety Doors
Trolleys had no operators originally and were an automatic system. Currently they have motormen operators because much  of the automatic system is still damaged.
Automation/automatic in the 'Core Loop' has been restored (with hopes of expanding the restoration further).
Trolley Freight units can move larger machinery and bulk material (scheduled at night to avoid day traffic)
Trolley system had many 'siding' tracks into building/factories for major freight delivery.
Double track system (one direction each side) to optimize traffic flow during peak periods (Rush Hour).
Trolley barns/repair facilities are in various locations (decentralized)
Less caricature-like trolleys likely would be created.
--- --- ---
Street Level Bulkheads :
'Street' walkways and trolley lines (and the utility tram lines down below street level) need to be secured against  pressure breach of one section. Most double trolley tracks narrow to one going thru these pressure doorways.
Large normally-open section doors were designed to not impede constant thru traffic, but close immediately on a sudden  pressure increase.
The system used double sets of doors to be Failsafe and have hydraulic pusher plates sufficient to move anything likely  out of the way (ex - a trolley car). Trolleys are normally never allowed to stop across the doors.
Street intersections 'hubs' with 'street' crossing traffic (4 way intersection) have a door in 2 of the 4 directions  (North and East) with the adjacent section's pressure doors protecting the other 2 directions (South and West)
The under-street utility tramways uses a similar system except on a smaller scale (single 8x8 foot doors).
Some areas of New Rapture (the rebuilt sections Core and Downtown) still do not have their Safety doors fully working  (all doors operational and automatics working). These are one of the City Project priorities.
--- --- ---
Tramway system :
Runs under city 'Streets' (more places than trolleys do)
Accessible to building basements (freight/maintenance sidings)
Electric overhead wire (with battery units for temporary/repair areas)
Garbage hauling from garbage chutes to dumps
Bulk freight movement (medium large items, day shipment)
Equiptment movement (alot of machinery gets moved and is too large to 'manhandle' thru public transportation
Tunnel size - 6x6x12 foot payload width/height (many construction items sized to these dimensions)
Maintenance personnel transport (parallels utility lines and connects all the utility installations)
Long distance tunnel haulage to Industrial sites outside city (mining, chemicals, fuels, personnel transport)
Incline ramp (cable haul) to gain altitude 600-800ft to 100ft level (ex - to Industrial district inside Mount Ryan)
Automatic Bulkhead door protection - 8ft x 8ft doors (the usual simple foolproof mechanism)
Tram system has its own distributed maintenance facilities (the whole system is largely based on simplicity)
Tram's track is prefabricated metal sections, just needs to be bolted down (makes easy to repair - can even be laid  thru building flooring to assist construction operations)
Players may have private tram cars (dismantlable/portable) used when going into a 'wild'/border area where the tram  facilities aren't yet restored.
City projects/jobs usually provide use of tramway facilities to assist players in their work.
Traffic system is simple on trams - low-tech 'redball' signals and passing sidings for bi-directional traffic.
--- --- ---
Designated Salvage areas (posted by City) - fate of 'unsafe' structures containing salvagable materials :
Most frequently heavily damage structure with loss of water-integrity (underwater salvage)
Structures with important utility 'mains' or transportation routes will instead be reinforced/stabilized but with  everything lessor stripped.
Salvage phased for safety (area to be kept in safe state til very end)
Decorations and inner wall sections
utility conduits (pipes/ducts/wiring)
Extra Pressure doors systems
Instability of location will usually have a 'work at your own risk' liability.
Abandoned structure may be full/half demolished if the unstable building threatens other structures.
Half demolished is demolished down to the 'Street' level (where most of the utility mains and transportation systems  will be retained)
Additional construction often needed to permanently seal connections to building.
--- --- ---
Break a Deal, Face the Wheel - official/enforced commercial contracts (mostly just game mechanics enforcing) :
Filing contract with city
Incorporation/registering as 'company' (legal entity needed for public contracts)
Individual player is fairly simple (in game one person has control)
Multiple player - pooled resources have to be recorded to prevent 'scams' (Griefer activity)
City records (new system for 'New Rapture', old system defunct no longer binding)
Filing for Projects, permits, postings (identify resources players have claimed - so they can be posted)
City Maps constantly updated with new info (show up in filter 'modes' on 3D maps).
--- --- ---
Situations from time when Rapture was built: (All null and void now.) :
Ryan may have allowed independent construction companies to help build Rapture to spread expense (The builders would  then own some buildings, etc.. Private owners paid for their utilities).
Expense was not just cost of materials but transporting them to Rapture worksite and down underwater
(materials & transport & labor & equipment & project overhead)
Shareholders of Ryan industries - rich investors (invested life savings - coupon clippers)
Stockpiles of manufactured goods and luxury consumables warehoused (By Ryan and others with money),
also brought personal items.
Small Manufacturing plants were imported from surface (machinery, tools, materials, skilled workers)
Additional stuff was brought from surface in early years when the manufacturing of all the needed goods wasnt working  as fast to meet the 'self-sufficiency'. Certain industrial materials like tungsten are not available near Rapture...
--- --- ---
Flashback Scenario (sequence of flashbacks) - New Rapture's Beginnings :
Events following Tenenbaum's return. Created to show the history backstory...
Player plays Johnny the second incarnation of Delta (Adonis Resort area was flooded by a Big Sister trying to get  Delta, the same Vita-Chamber there that Eleanor had programmed overloaded when the water shorted it out and a clone of  Delta appeared)
Survival at Minerva's Den (security and supply problems)
The First new Citizens (captured, treated and cured)
Taking the Fishery (people need to eat and the food supply was starting to run out when the previous 'management' was  no longer in charge)
Exploration and Conquest (Splicers just couldn't handle a Big Daddy with combat Plasmids and a pile of Ammo from  Minerva's Den and some interesting things found in storage)
The Founding (Fort Rapture - the new City Center)
 ??? On the Surface - Johnny hunts and kills Sophia Lamb (with Slo-Mo death scene)
Players could actually create these flashbacks (with 'lore' backstory details well spelled out before they started)
Dream sequences can be staged with VERY odd choreographed actions...
--- --- ---
Staged Scenes for Quests/Flashbacks :
All the game terrain is built out of objects (instead of the usual static terrain level). Tehy need only be placed  together like building blocks and have parameters set to have them 'auto-generate' alot of their details.
The Server can have separate instance 'bubble' areas that can be built and torn down as needed with different content  (independent of the main game world).
The Client (player machine) has the rendering related data for all the objects (chunks of buildings/props/NPCs)  involved. And can build (combine the simpler parts using Templates) the corresponding 'level' area data 'on-the-fly'.
Server will run control scripts for NPCs to 'act out' a choreographed plot and then possibly (optionally) run the  situation interactively with the player assuming an avatar.
Players can create these - they are just a fairly complex asset, combining lots of details and an acted out mini-plot.
Quests might use actual game world locations for the lead-in and then the 'door' to the instanced section (temporary  rooms with the specific scenario related details/opponents/etc...).
Various methods of post-quest 'persistence' of 'used' quest locations -- either exhibiting results of the players  interaction with that place (having the room collapse (or be burned out) genericizes what needs to be shown). Tunnels that  lead to location that cannot be found later ('twisty tunnels all alike') is another trick.
--- --- ---
Humorous Creations (incidents) that could be added innumerably to the game :
Usually a simple standalone 'event' that takes place in a public area (independent, no effect on game)
Things you see on crowded street :
Citizens carrying unusual things somewhere (why is someone moving a large stuffed polar bear somewhere?...)
Odd arguments or comments by NPCs - NPCs standing around talking (or a player precipitating a comment from an NPC).
Would be random (different places/times/frequency/non-repeatable to player) so wouldnt be same thing over and over
As mentioned elsewhere - 'ghost stories' - some with amusing vignette
Moe Larry Curly - 3 non-Splicers that helped(?) Tenenbaum in the earliest days (busts of them somewhere in city hall  after their tragic deaths in a "kiln explosion" ).
Chain letters... (Ryan pun not intended) Break the chain and something awful will happen to you.....
Various TV (including cartoons)shows, Game shows/Radio shows/ads/news/announcements/Instructional media/Plays/Street  performances.
Fully updated 'Epstein the Swami'.
Instructional Media (Ex-Splicer reeducation) lots of potential for ridiculous simple lessons (there would be a whole  educational TV channel dedicated to this --- --- "How to Set an Alarm Clock - Lesson 3" )
--- --- ---
Theater Play - a recorded 'choreographed' script (same thing can be used as a TV show or commercial) :
Usable 'citizen' Figure Assets(and no mutant freaky looking ones) - some from MP, others from the non-spliced NPCs
TV show "The Rising Hour" dramas....
Soap operas?? 'As Rapture Turns' '....
Fiction show about 'Splicers' and their tragic existence (sponsored by the 'Save the Splicers Foundation' -- "Splicers  are people too".....)
Asset Editor Tool, for creating 'stage directions' for involved 'actors' (similar to Dialog Tree Editor except no logic  branches)
Give players abilities to create stuff like this and you would be amazed what they can come up with.
--- --- ---
Comedy Club :
Skits, acts, monologue routines - created by players themed to the Rapture World (they don't have to be long)
Use the Stage Directions editing tools to easily create the 'acts' (similar to the theater project)
Can be 'televised' as part of the regular TV content (reruns to fill slow periods when new content isnt created).
Same method can create 'staged' acting for players Avatar (used anywhere - think of it as an 'emote' on steroids)
New stuff can be created/added all the time (again by NON-programmers as the input for this is largely like a form  letter - quite simple).
--- --- ---
Submarine Operations :
Usually requires a dedicated engineer to maintain a subs many systems
Batteries and charging system/motors/air system/ballast/trim system/Rudder controls/ etc etc etc
Optional engines burning fuel (only operable on the surface) are needed for long-distance travel
Alternative compressed gas drive system (pressurized gas used to drive propulsion motors)
Sub piloting skills are highly specialized and require licensing (safety hazard issues)
Many operators of subs will contract services for extended periods or will do 'trips' ( 'a 3 hour tour...' )
There are many parts of the 'Wild' that are only easily accessible by submarine.
Hangar space at Metro stations for 'parking' subs and bathyspheres out of the way of ongoing operations.
Repair facilities at several City Docks. Unofficial facilities also available.
Metro Bathyspheres are NOT submarines (though some submarines are shaped small enough to use Metro Stations)
Bathysphere's hull is 1 inch steel plate (to withstand base depth pressure). Some subs may have thicker hull if they  are to operate at lower depths (like mining sites).
Small private submarines existed in Rapture with the popular 'mini' being able to use Metro station facilities.
"Please lock the Sub" ... never know when a Splicer will want to go for a joyride ...
--- --- ---
Building a 'Park' (another civic achievement project) :
Parks are often named after their 'donors' - eternal fame in Rapture...
Parks would be one way of fighting the 'trapped like a rat' feeling of Rapture's "closed" environment, so are thus  being encouraged.
Requires a stripped-out building with reasonably large open spaces.
'Stripping out' could be part of the project, with the 'recycled' materials being sold to pay expenses.
Sufficient artificial sunlight would be a requirement for greenery to grow (ditto for heat/air utilities).
Landscaping materials would have to be brought in :

There is plenty of rock that could be quarried or collected from the 'outside' for camouflaging walls like in  Arcadia.
Sea-bottom mud is suitable for 'earth' to plant things in and fertilizers are already in production for farming.
Numerous plants of many varieties can still be found growing in places in 'the wild' as well as in the city.
Note that much of this process is the same as building a Farm.
Gardening plots would be a possible variation for a 'Park'.
Additional 'Frankentrees' would be a bonus (they also grow faster than normal trees - which will take quite a while to  grow or have to be transplanted from elsewhere). They do require increased air thruput since they remove CO2 much faster  than normal trees. The City offers a bonus for the extra air reprocessing capacity.
Beware of using ADAM to mutate trees or you might have something like the Unfriendly Apple Trees in of the Wizard of  Oz.
A 'Park' does not have to be anything anywhere near as large as Arcadia's.
May get assistance by Farming skill experts (as well as develop them yourself) ....botanical research....
--- --- --- --- --- ---
.
.
.
---
---
---
---
---
---
---
---
---
---
---
---
---
---
---
WARNING - This Website is    *** NOT SAFE FOR WORK ***
.

.

*** Warning - Fanboi Head Explosion Zone ***
Contrary Opinions are Being Offered HERE !!!!
---
---
---
|||||||||||||| Sitemap |||||||||||||| Index |||||||||||||| Humor ||||||||||||||
---
Drink *CalciO* And Achieve Greatness !!!
---

.
.
.
.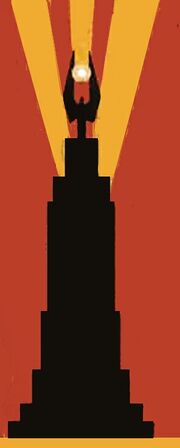 .
.
.
.
.
.
.

.

.

.

.

.
.
.
.
.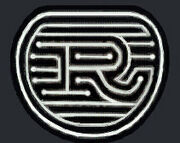 .
.
.
.
.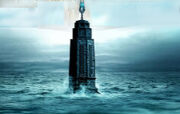 .
.
.
.
.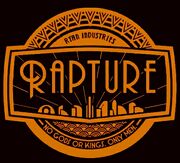 .
.
.

.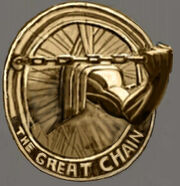 .
.
.
.
.
.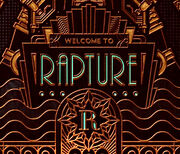 .
.
.
.
.

.
.
.
.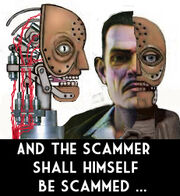 .
.
.
.
.
.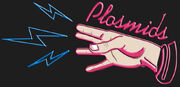 .
.
.
.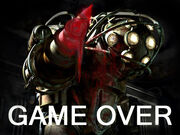 .
.
.
.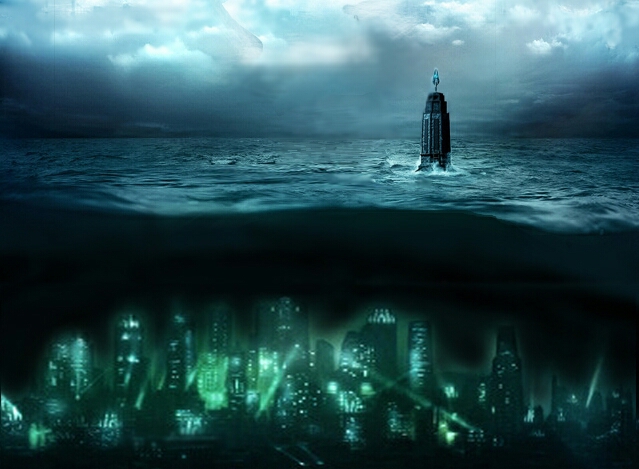 .
.
.
.
.
.
.
. .

.

.
.
.
.
.
.
.
.
.
.
.
.
.
.
.
.
.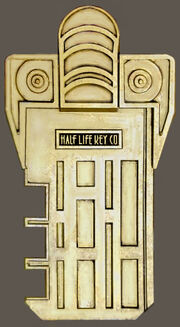 .
.
.
.
.
.
.

.

.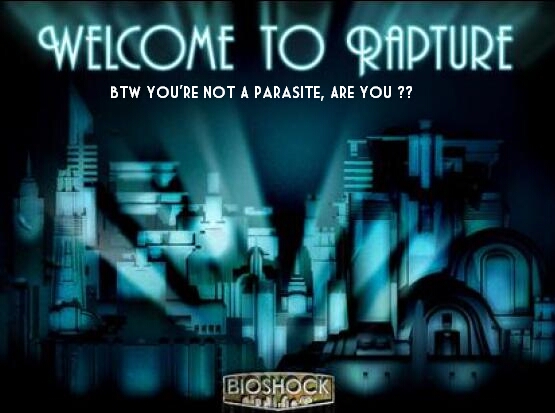 .
.
.
.
.
.
.
.
.
.
.
.

.
.
.
---
WARNING - YES, This whole Wiki is a 'Thought Experiment', and YOU are the Test Subjects !!!!! (So are you Alive or Dead as per this whole Concept ???)
---
.
.
---
*WARNING* - This MMORPG contains blood and gore, intense violence, mild sexual themes, strong language and use of alcohol and tobacco.
---
.
.
---
*WARNING* - Fanbois May Find The Content of This Wiki Confusing and Distressingly Contradictory to Their Mindsets. Head Explosions May Result
---
.
.
---
*** Fanboi Spoilage Alert ***  :
The contents of this Wiki may Collapse your vision of the BioShock games from being "The most greatest awesomeness thing evah !!", into just one of the many average games ... ( You reason for existing may decline severely and/or your entire viewpoint of the universe may be crushed. )
You have been warned.
---
.
.
---



.

.

.

.

.

.

.

.

.

.

.

.

.

.

.

.

.

.

.

.

.

.

.

.

.
.

.
.
.

.

.
.
.
.