--- --- --- --- --- --- --- --- --- --- --- --- --- --- --- --- --- --- --- ---
More interesting/amusing items/ideas for Bioshock Rapture MMORPG
--- --- --- --- --- --- --- --- --- --- --- --- --- --- --- --- --- --- --- ---
Part 18
--- --- ---
Salty's Chips - 8oz :
Long ago (in Real Life) when they sold you a bag/box/bottle of something, they didn't try to fill it full of air or leave the box half empty to pretend that it was more than it really was (or rather what a container that size SHOULD contain). One of those huge (sized) bags you pay ridiculous prices today for has little more than 8 oz in it. You get a potato chip bag with a sandwich these days and it has 1/2 oz contents !!! Someday soon you will get a single chip in that ridiculous bag (and maybe consumers will soon be stupid enough to buy empty bags).
8 oz of Potato Chips (with sea salt!!) - they were giving these to Lil Sisters as part of their conditioning (Jelly Beans might have been better -- have to get Lil Sisters conditioned to brush their teeth also ?? Hmm, or those heal automatically ... )
We did not see any little buckets for the inevitable results of 7 year-olds gobbling down multiple bags of Salty's Chips. Soda bottles, that would have been even more fun. On the other hand, the typical adult has 5-6 QUARTS of blood in their bodies and these little ghouls supposedly drink THAT at one 'sitting' ???
--- --- ---
Blind Them Splicers :
Mention of light blinding opponents (lasers in Minervas Den) offers another type of 'tool' to use in combat (especially for combat where the idea is to *capture* Splicers rather than slaughter them). The MMORPG should already have a wider variation in lighting effects (areas/environments where flashlights and other portable illumination is required, giving more things a chance to jump out at you). Much of the sea outside is completely dark...
Lights specifically designed to blind opponents (and if there is bad coordination, also to accidentally blind your allies) would be logical game add-ons. Game mechanics for light reactions would be added - suddenly turning the lights on would startle/disorient/blind players and NPCs. Beware of clever Splicers doing the same thing to you.
--- --- ---
Misc Ryanisms :
A MAN BUILDS. A PARASITE ASKS, "WHERE'S MY SHARE?" (often not just asks, but demands)
THE GREAT CHAIN IS GUIDED BY OUR HAND. (the more who pull it, the more it achieves)
THE GREAT CHAIN OF INDUSTRY TIES AND UNITES US. (lack of industry weighs all down)
ALTRUISM IS THE ROOT OF ALL WICKEDNESS. (and forced 'altruism' is even worse)
THE GREAT WILL NOT BE CONSTRAINED BY THE SMALL. (and the 'small' benefit from the work of the 'great')
THE ARTIST SHOULD NOT FEAR THE CENSOR. (but free opinions can be expected)
NO GODS OR KINGS. ONLY MAN. (nor kings who declare themselves gods)
--- --- ---
Trade Mission Quests :
Quest/Mission of a Trade Mission to an independent community outside Rapture (or to its gathering/trade place outside its territory).
Interesting interactions with the community society (many varieties out there - little social microcosms)
Trade items supplied by the City (and maybe something of your own on the side or info to gather)
Getting there is half the fun. Many such communities are remote or difficult to get to.
Possible Faction action to try to seize/coerce "the goods" by one of the aggressive/pirate factions. Security concerns need to be addressed.
How did Amish farmers get to Rapture ???
Do they want some cable TV ?? or for phone lines to connect (maybe at least a 'Red Phone' link ??) Medical care?? Technical assistance?? Tobacco ?? (They probably wont fall for 'shiny beads'...).
--- --- ---
Game Sound Element Improvements :
With the MMORPG's more detailed involvement in situations (instead of always devolving into a simple firefight instantly), having more sound cues could be done (more detail than you get in a simple blast-fest game). All Game Assets should have appropriate sound components incorporated (including those for states like *Malfunctioning*). The sound environment would have potentially more simultaneous sounds, so prioritization would be used to play the most relevant at any point in time. The game engine should have sounds pre-queued so there are not those annoying delays. (This game would made a few years in the future, so you could count on the average game computer having more processing power -- cant say what the consoles will be like by then).
--- --- ---
Dentistry, The New Rapturian Way :
Some of these Splicers have really bad teeth. One hopes The Clinic, as part of their reconstituting Splicers (The Cure), will fix their teeth along with other things to make the patients human again. I suppose the X-Cell Therapies, if they can undo the tumors and other deformations should also be able to do teeth. The repair work may take a great deal longer on the severely mutated (like Spider Splicers/Crawlers) and for repairs that aren't only soft tissue.
There will be 'therapy' process schedules, where certain steps are done - ordered for more optimal results -- such as reapplying genetic teeth corrections AFTER Plasmids have been largely removed from a Splicers system, so that the regeneration can take place without 'genetic turbulance' complicating things. I could see an interesting (to some) 'Therapy Scheduling' Mini-Game being created to represent this process - working a solution for efficiency, despite various limitations and complications - all with a pretty glitzy looking symbolic game interface. All in the name of saving fellow Citizens of course....
--- --- ---
Pointy Tops of Buildings :
http://kirkreng.deviantart.com/art/A-look-at-Rapture-273906713?q=boost%3Apopular%20bathysphere&qo=202
Many of Rapture's tall buildings have pointy tops and decorative features that might not have any real usefulness. Fontain Futuristics building as an example, where 1/3 of the height is decoration.
Lots of lights in/on the buildings and shining upon the buildings, so the decorative elements are made easily visible (they were after all built to impress).
Tower spikes might be useful as radio antennas, except that radio does not do well thru water (very poorly actually).
A 'pointy' narrowing building width (towards the top) leaves little useful habitable space inside. Water reservoir tanks near top of building could take up some of that space (gravity still works for indoor plumbing). Depending on what is in the building's top levels, they may not have to be pressurized and thus could be less substantially constructed (they only would have to support their own weight and resist ocean currents intead of holding out the water pressure).
--- --- ---
Idea for New Rapture - Central Park Pony Ride (sorry only one pony and he's booked solid for the next month) :
Maybe this should only be alluded to in a Quest background story...
But then in all those 'isolated' communities there could be more than a few horses/ponies left.
Feed a Horse ADAM and you get the 'Bucking Bronco Nostrum' ??? (Sorry wrong Genre.) DO you get "Pot Luck" by feeding ADAM to one of the Slot Machines ( or was that something originated on one of the Hippy 'farms' )??
( ( (NOTE - tongue in cheek humor is completely valid as 'story' weirdness - if all else fails, as something seen in a Player's "Cure" hallucinations) ) )
--- --- ---
Dream a Little Dream ... :
The Splicers attacking the US Navy Submarine is actually a delusional sequence (A Boomer (ballistic missile sub) would NEVER EVER be investigating an airliner crash (and at a heated point in the Cold War ... absolutely absurd ...) and even less likely do what was shown in BS1 --- -- so it was obviously some crazy Dream ).
Perhaps it was one Jack had in a drugged up state, while his father was having him deprogrammed.
"Don't ever let Fact, Reason, Logic, Reality, Physical Laws get in the way of the Plot..."
--- --- ---
CHAINSAWS !! :
You prefer not to rend the bodies of Splicers you want to rescue (despite cutting off their arms and legs might make them easier to transport back to New Rapture), so chainsaws are probably more useful to players for clearing obstructions.
Splicers on the other hand may have it "really in for you", so watch out for those chainsaw wielding goons coming out of the shadows at you. BTW, ADAM can still be collected from a body cut in half.
THOUGHT - need more than a few game 'targets' that can be treated to blast-fest solutions to satify that 'shooter' aspect (maybe more of a challenge because of 'friendly fire' game mechanics). Of course, if you get in a bad situation, you may have no choice but to "shoot your way out of it", which may impress the Splicers enough to retreat without requiring you to kill too many of them. If there is too much slaughter, it might be hard to justify when each player kills more Splicers than should remain in the entire city (In the time I played Lord of the Rings Online, I probably killed more baddies by myself than they had in all 3 Movies). This MMORPG needs more alternatives to 'body count' to show player progress.
--- --- ---
Uses for Ryanium :
Ryanium (as explained in the Novel) is an expensive material to produce (alot more than specialty steels) but had useful properties for Rapture that made the cost worthwhile.
Clear sections of high strength windows is the best known use (what would Bioshock be like without those window views ??) It would have the same use on subs and Bathyspheres. The most expensive to produce was the large clear slabs. Fibers and construction grade Ryanium would cost quite a bit less to produce and was used in larger quantities for building sides and as a reinforcement material.
Some building shells were made with Ryanium structural wall components, which allowed them to be much thinner/graceful than the bulky reinforced concrete used on the majority of the City's buildings. Ryanium components still require the building have sufficient internal bracing needed to withstand the water pressure over all its surface.
Some diving suit components (joints, faceplates) were made using the material because of its high strength and precision fit (seal).
Clear tubes -- some sites like Hesphaestus have 'see-thru' pipes to demonstrate to tourists what goes on inside them - those red glowing flows which are actually bioluminescent algae, not hot lava.
Some Jet Postal Pneumo Tubes have sections of clear tube or windows (usually in the Postal Stations where the 'public' can witness them in operation).
Ryanium is also used as high strength 'fibers' for special composites (a later generation of Bathysphere cables was made using Ryanium rope wires).
One of Ryanium limitations is that it cannot withstand high heat as much as most metals.
Used for certain high-tech components that need the material's special attributes (lighter than steel for same strength, transparency, electrical insulator).
--- --- ---
More Sensations :
There should be some mechanism in the game to give you clues of what you are smelling wherever your avatar is -- Smell-o-vision (visual indicators) - another thing to add to the list of the MMORPG's advanced/new features. Comments from your NPCs might be used. If you are adventuring solo, some kind of 'spidey sense' indicators can be shown (or verbalized 'thoughts to yourself' --- "Is that Flesh I smell Burning??" or "Rotting Seaweed - very distinctive..." or "strong ozone smell" or "the Air in here is really Stale". )
Ambient smells would be specified for locations (map areas) and their contents (near specific environments), and various props have their own (including different smells for different object states - burning, boiling).
The Game Company would have to decide whether they will distance themselves from in-game flatulence....
A problem would be being constantly bombarded by routine 'cues' (does it add anything to the game experience) or only by exceptional ones that would serve as a 'tip off' that something unusual was happening.
--- --- ---
Quest/Misssion Where You Get a Add-on NPC to Go Along With You :
With the planned higher intelligence programmed into NPCs for this game (needed if your 'Team' NPCs aren't to mess up everything most of the time or you to have to micro-manage them like the old XCOM), it will be possible for NPCs to be added to your 'Team' temporarily for a Quest/Mission and to interact more closely in the Quest plot. (Quests can still be tightly Choreographed when needed)
Mission NPCs should do more than 'be rescued' and then lead you thru (and attack) every fricken baddie along a preset path till they reach 'safety' and then suddenly disappear (a typical lame MMORPG Quest pattern...).
Your 'Team' NPCs should also know how to NOT do stupid things that get the temporary quest NPC killed (unless they turn out to be some kind of turncoat or something like that and become the target...).
Quest NPCs would be 'protected' as is normally done with City Citizen NPCs (so you cannot go around like in GTA with a chainsaw collecting money...). Shooting them in the head to 'steal their stuff' is bad form and various mechanisms, realistic(hopefully) and unrealistic(if needed), would be implemented in the game to prevent it.
--- --- ---
Pocket Calc-u-lators !!!! :
Yet another offshoot of SeaSlug genetic manipulation for mini logic circuitry. I recall an interview with a pioneer of the computer age saying those first digital (1940s) computers, even though they could only do 350 multiplies per second, were the biggest jump in computing speed EVER -- a transition from a human doing it with a slide rule/mechanical adding machine - something like a 1500X speed up. You would not exactly be getting a 'tablet' computer here, but a pocket portable 4-function calculator alone would be a big advance (in Art Deco style of course). Training a Seaslug Brain to do decimal arithmetic logic was the real trick.
The 'Calc-u-lator' is a general tool that assists in research of various kinds. The uses are many - boring, repetitive, tedious uses - so best if they are used by your NPCs who will do your boring, repetitive, tedious jobs, so YOU wont have to.
--- --- ---
BS2 Atlantic Express (only a Partial) Map :
http://bioshock.wikia.com/wiki/Atlantic_Express_%28Business%29
That Map is a very small section of the complete system - it is really just a map for the current single route we travel in BS2 ( The Short Line) and not much else.
Reasons:
All the other station markers shown which are off the current line (the route taken in BS2) have no names filled in.
Left side markers all line up - not likely to be actual positions of station destinations - just a symbolic indicator of further extension/continuance off the map. Similar for those right-side and top-right markers on other line/routes.
If this was the extent of the whole system, it would be unlikely to be of much use at all as a 'transit' system for any significant part of the City (for the years before the Metro system was built). Important locations would very much have been a priority for the Atlantic Express to connect. That Map indicates none of the other significant locations in the city by name or appropriate/relative position.
The train facilities at the Atlantic Express Depot are much too large for the limited train lines/routes shown on the Map.
"Maintenance Junction 17" -- "17" implies a much larger set of similar 'junctions' in the full system.
Similarly, "Line 47 South East Branch" indicates a more substantial set of lines in the full AE system.
Multiple (6) Ticket Booths in the AE Depot would be what you would find in a large station serving multiple routes.
There is another line going a different direction out of AE Depot (the map has no indicator of that line). "Fontaine Court" would be in the opposite direction given the Schedule board time sequencing of stations.
Oddities :
"Maintenance Junction 17" would not have been a station on the map, if it was not used as a passenger destination (pre- Sinclair Deluxe). It was obviously a proper station for a long time (since before the AE shutdown). Maintenance Stops dont need all the accouterments of a standard passenger station. Sinclair's 'low-rent' redevelopment changed it sufficiently to require real Station facilities. "Paupers Drop" was a later identity (scratched over the station's previous real name).
The last marker on the line is indicated at a good distance from Fontaine Futuristics (and we walked that distance which proved to NOT be very far.) Either the entire line is very short with only a few hundred feet between each station (and the whole map is equivalently small) or that last marker is NOT Persephone. If Persephone was meant to be largely unknown, it also probably should not be indicated in any way on a public transit route map.
The train map supposedly represents part of the 'older section of the City', but many of the locations were built later in the City's history -- Fontaine Futuristics, Ryan Amusements, Dionysus Park, Persephone's expansion.
--- --- ---
Dis'ing Lamb :
It might have been amusing in BS2 if you (Delta) started 'desecrating' those cute Lamb Worship Shrines, so that some 'The Rapture Family' Splicers would come running in outrage. Incinerate would be great for torching them.
Hmmmm, "The Rapture Family Splicers" -- sounds like the name of a folk singing group from the early 1960s.
Actually that brings up the possibility for more psychological tactics to use against Splicers, with different groups/individuals having different motive/motivations that players could manipulate (and some cunning opponents might use against you and your NPC 'Team'). "BE QUIET, OR THE BUNNY GETS IT !!!". I'm not sure how successful a computer game (particularly a MMORPG) you can get players involved enough for 'psychological motivations' to work on the player -- lying to them and springing surprises on them, yes, weird noises of something they know is truly nasty coming their way, yes.
--- --- ---
Sorry no Save+Reload in a MMORPG :
I never did care for the "Play - Save - Die - Reload - *repeat*" type of games and I like a chance to actually look around at the Game World instead of being so concentrated on just survival (and what might leap out the next second and kill you) - in that context the scenery/details are largely meaningless and ignored (of course many older games really didn't have that much scenery anyway).
In A MMORPG the 'die and reconstitute' process can itself sometimes make for an interesting situation. In Ultima Online[1], being killed into a 'Ghost', then being Resurrected in a Town and then having to rush back to the site of your death to recover your goodies/equipment within a time limit - usually with a quick stop at the Bank to get some spare equipment to let you survive to get to the body location.
Most games just don't have a sufficient number of variations or degrees short of 'death' as the simplicity of the combat and damage mechanisms do not offer that many options or contingencies. In the real world, you get sick/poisoned/trapped/injured/captured/diseased/tied-up/knocked out/disarmed/blinded/etc.. for extended lengths of time, which can completely change the Player's potential actions and goals (and priorities).
In this Main_PageMMORPG, there is the potential assistance of NPCs in your 'Team' to keep fighting or to haul you away, and there would be many more varying situational contingencies (and ways to prepare for them).
--- --- ---
Shocking !! :
Amusing to see that High Voltage Generator (which you have to Electro-Bolt to start near the beginning of BS2) in the same room as the swimming pool at the Adonis Spa. Maybe its a good thing these developers work on games instead of things in real life where people can be maimed and killed if things are mis-designed. And no, it wasn't moved in later by Lamb's people (unless it was meant as part of some kind of mass execution method) ... I wont even go into the problem with where the diesel engine's exhaust is supposed to go.
--- --- ---
Security Inventory Stations :
They once contained caches of Guns, Ammunition, and racked Security Bots (hmm conveyor belt ...).
They should also have the same Security Panel we saw in Medical Center in BS1 (corrected -   http://img854.imageshack.us/img854/4220/emergencyaccess.jpg  ), but with the disconnected security stations marked/scrawled off (and eventually mods/replacement to the panels reflecting the New Rapture installations).
I'm sure it can be worked into some of the City Role Quests - you get a report of an 'incident' and you dispatch resources to reinforce the station, or YOU ARE the resources sent to investigate/assist. Progress thru the security passages is tracked (those little indicators light-up.
There should be a Security War-Room, where unit tokens are being pushed around on a big board (like one of those WW2 movies - Fighter command in the battle of Britain).
The original stations are likely long abandoned/broken into - not much is left useful, but they had communications hubs separate from the primary City systems which could be made use of (another Mission plot...).
The alternate security Emergency Paths likewise are of interest, either for revived their use or to lock them down until a time they can be utilized. (quest plot #1204...)
--- --- ---
12 Monkeys clusters of TVs seen in various places ...
These groupings of multiple TV monitors probably made a bigger impact on the denizens of Rapture (and its certain odd look/effect interesting to the Player). More impressive to see multiple images of Lamb's delusional rantings -- being forcefully impressed on her subjects - when a huge 1984 Big Brotheresque TV screen really didn't fit. Most of the TVs, though, show static (?? conserving their impact for when the Beloved Leader speaks ??)... Some TV clusters/groupings were obviously placed for 'mind' conditioning purposes (we saw therapy tables and such).
--- --- ---
First Descent, First Sight of Rapture :
When descending in the Lighthouse Bathysphere you descend about 50 fathoms which is 300 feet in depth (you only see '18 fathoms before the window is covered over) before beginning to move sideways. You descend another 200 feet as you move along to the Welcome Center (and many of the bottom levels of the buildings are another 100 feet below that - with a few others going somewhat deeper).
So a basic level of Rapture is 500-600 feet down (water pressure at 236-281 psi) and not 3000 feet or "6 miles under the sea" as some insane Splicer says to itself.
You emerge out of a wall of rock that extends up near the surface (a good thing that wall of rock -- blocking the path of icebergs that would otherwise collide and destroy Raptures buildings with ease).
Imagine the Billboard Advertisements that lined the various Bathysphere Routes, the Metro Trolley Lines and the Atlantic Express Tracks. The ones we saw on our approach to the Welcome Center was likely just a sampling (advertising space would be charged for - usually going to the owner of a building (or those the owner sold the rights to) - you would probably see LOTS of freestanding billboards (maybe even floating balloon-billboards) -- does anyone have claims to the acreage of the seabed or specific volumes of water ??? (perhaps even that was sold).
The 80 foot wide Viaduct (you pass over it) with tubular arch supporting it between 2 buildings (seen in the Lighthouse to Welcome Center arrival path). Most other Viaducts are shown without additional support. Clear Ryanium and heavy steel structure. So fragile looking.
That cute whale glides by (actually unlikely - whales don't like constrictive spaces --- maybe its a fake with advertising signs on its other side). Still, having a whale smash into you window would be pretty exciting.
You then make final approach ( All Good Things ... Of This Earth ... Flow Into the City) to the Metro Station, and soon ascend to meet your destiny.
--- --- ---
The Journey back from Barbarism to Civilization :
Splicer Society is far more 'dog eat dog' than Ryan's Rapture ever was.
Lamb's alleged 'utopia' was ruled by coercion and murder (and probably degenerated further after her 'departure' - or not).
Fontaine killed people and extorted and coerced to get what he wanted - Splicers do the same.
Ryan's immigrants going to Rapture were told what to expect, and if they did not believe it or thought they could cheat, it wasn't his fault. And nobody could have predicted the ADAM 'bio-shock' factor. Violent Insane Mutants wander Rapture's innards, yet those who have organized are likely far more dangerous.
The New Rapture City decides to especially rebuild sections to resemble what Rapture looked like 'in the old days' to inspire the Citizens and to help others to decide to join the new City.
'The Cure' to rehabilitate the Splicers from their ADAM induced physical degeneration and insanity - hope for all of them.
Restoration of Safety, Order, Opportunity, and Prosperity (that's on a big sign there in the New City Center) -- to make Rapture again what it was supposed to be.
--- --- ---
Mini-Game (suggested by someone in the forums (before BS2 came out) as a Solo sequel game) :
"A city-building simulation game, where you are Andrew Ryan and have to build up Rapture such as a SimCity, but with a complex economic simulation and in 3D."
Needs to be complex enough to cover the City's various aspects - utilities and transportation and resource generation, construction systems, institutions, etc... Similar relationships to how things are shown to work in the MMORPG.
Whole lotta 3D Assets would be available from the main game (hmm, use simplified 3D stuff from the main MMORPG, map system, symbols from other interfaces, 3D viewing mechanism for the map, etc...)
It would serve to illuminate/educate Players as to how the whole City fits together and how its original building would progress - starting from that first survey to the Dedication ceremony and the populating of the City.
In that Mini-Game, the Player would plan and allocate correct/applicable resources through the various city growth stages. Would try to get extra points for more impressive achievements.
As a Mini-Game it would not be as long to play as a SimCity type game.
The same mechanism can *double* as a visualization tool for various learning Quests dealing with city functions. Much easier than creating equivalent assets from scratch.
The mechanism might *triple* as a mini-map display for other Mini-Games (a clever programmer might make a program that builds a Mini-Game SimCity-like version of the game's current World Map that would be useful for many other things.)
--- --- ---
Player's toolbox :
A separately organized inventory (tool wielding actions will be more common in the MMORPG game).
With all the various adventuring/salvage/fabrication/repair actions/activities, there will be alot more specialized items that a Player would like to keep organized/grouped (a sub-container system?? with mnemonics symbols/labels?)
Pre-defined sets of equipment (loadouts..) that the Player can define for their characters different roles to be selected/activated (the Player's figure/avatar still goes thru the animation motions/delays of changing the equipment -- including taking items out of backpacks and secondary containers).
Batman toolbelt/bandoleer/holsters (fast) - clothing object used to conveniently hold other items ready for Quick use.
Backpacks/totebags (slow) --- You try pulling out a pistol from a backpack when you are running from a bear...
There are Team designated tools and marking of individual tools for special-use/free-use/permission-required/reserved). The same designation/marking/flagging would probably be used on work related materials/supplies.
There would be Pre-sets (pre-organized types/collections of objects/tools) for NPCs to equip themselves with automatically (many professions/roles have standard sets of equipment they use). That would greatly help in guiding NPCs with what equipment they should bring along on specific missions/tasks. Much Player tedium can be avoided if the Player's NPCs 'Team' can be self-organizing to some extent (and player doesn't have to micro-manage them).
--- --- --- --- ---
.
.
↑

Ultima Online MMORPG

↑

Ultima Online
.
---
---
---
---
---
---
---
---
---
---
---
---
---
---
---
WARNING - This Website is    *** NOT SAFE FOR WORK ***
.

.

*** Warning - Fanboi Head Explosion Zone ***
Contrary Opinions are Being Offered HERE !!!!
---
---
---
|||||||||||||| Sitemap |||||||||||||| Index |||||||||||||| Humor ||||||||||||||
---
Drink *CalciO* And Achieve Greatness !!!
---

.
.
.
.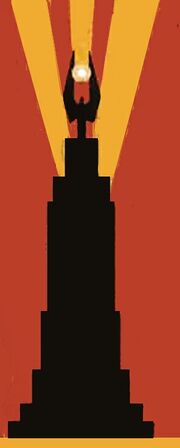 .
.
.
.
.
.
.

.

.

.

.

.
.
.
.
.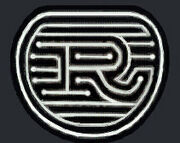 .
.
.
.
.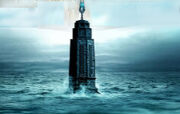 .
.
.
.
.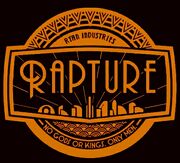 .
.
.

.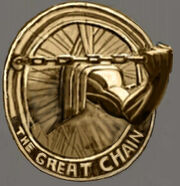 .
.
.
.
.
.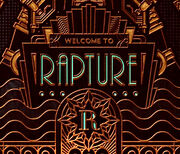 .
.
.
.
.

.
.
.
.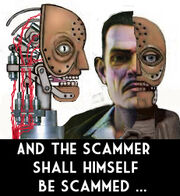 .
.
.
.
.
.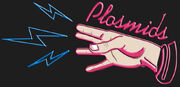 .
.
.
.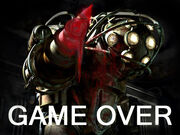 .
.
.
.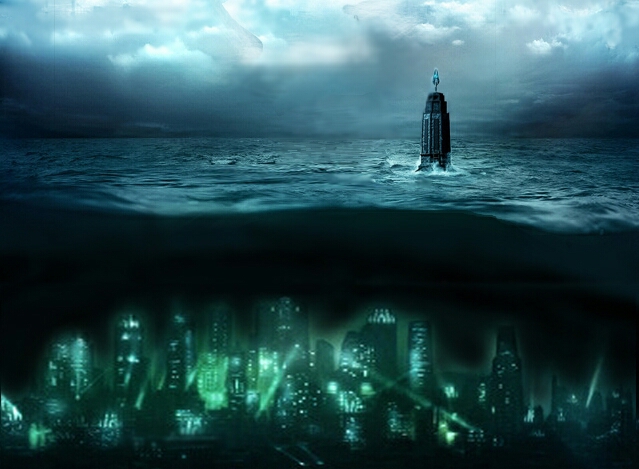 .
.
.
.
.
.
.
. .

.

.
.
.
.
.
.
.
.
.
.
.
.
.
.
.
.
.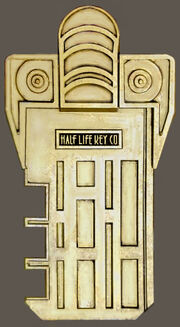 .
.
.
.
.
.
.

.

.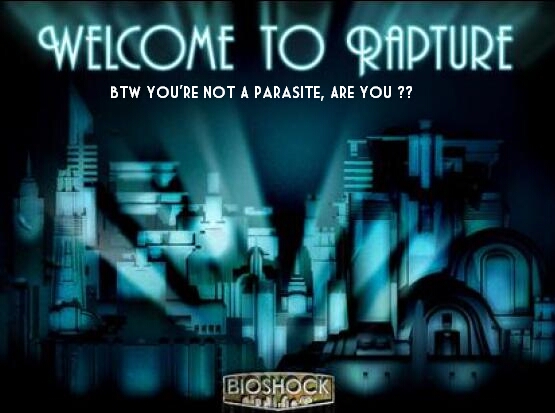 .
.
.
.
.
.
.
.
.
.
.
.

.
.
.
---
WARNING - YES, This whole Wiki is a 'Thought Experiment', and YOU are the Test Subjects !!!!! (So are you Alive or Dead as per this whole Concept ???)
---
.
.
---
*WARNING* - This MMORPG contains blood and gore, intense violence, mild sexual themes, strong language and use of alcohol and tobacco.
---
.
.
---
*WARNING* - Fanbois May Find The Content of This Wiki Confusing and Distressingly Contradictory to Their Mindsets. Head Explosions May Result
---
.
.
---
*** Fanboi Spoilage Alert ***  :
The contents of this Wiki may Collapse your vision of the BioShock games from being "The most greatest awesomeness thing evah !!", into just one of the many average games ... ( You reason for existing may decline severely and/or your entire viewpoint of the universe may be crushed. )
You have been warned.
---
.
.
---



.

.

.

.

.

.

.

.

.

.

.

.

.

.

.

.

.

.

.

.

.

.

.

.

.
.

.
.
.

.

.
.
.