--- --- --- --- --- --- --- --- --- --- --- --- --- --- --- --
More interesting items/ideas for Bioshock Rapture MMORPG
--- --- --- --- --- --- --- --- --- --- --- --- --- --- --- -
Part 15
--- --- --- --- ---
City Dump :
Pauper's Drop was originally supposed (planned by devs) to have a garbage dump (very third world, with poor people picking over garbage for a living). Of course, by BS2 times, not sure if the garbage transport system would still be much in effect/operational in Rapture (lots of those locked doors we saw probably hide rooms stuffed with fetid garbage by that time -- wait til the sewers/plumbing finally starts backing up). (New Rapture Health Department is gonna be very busy.)
In the early days, people dumped refuse and broken equipment outside into the ocean wherever it was convenient. That changed later as more materials were found to be recyclable and some individuals even formed companies to 'mine' the old 'dumped' garbage deposits for profit (example- Sinclair).
Rapture's official Garbage Dumps would eventually have done alot of recycling to stretch supplies of useful/hard-to-replace materials (particularly after the surface connections being closed in 1952). Bottle washer was a common job in that era...
A utility Tram system transported garbage from chutes/bins in buildings throughout Rapture to several dump sites, where City employees sorted and removed valuable materials. (Yet another New Citizen starter 'City Job' for the Player to experience in the MMORPG).
Burnable refuse was recycled sometimes when Rapture had too much Oxygen and the farms needed Carbon Dioxide to continue to grow their crops (AE boxcars full of burnables...). After 'the Fall' and the major population decrease, many of the remaining farmers resorted to gradually burning their agricultural refuse to keep their crops growing (and even salvaging such materials from nearby abandoned farms and stripping wood from Raptures many ruined buildings).
---
---
Signs/Advertisements :
You see the 'Fleet Hall' sign just as you are arriving for the first time in Rapture (from the Lighthouse), but the Fleet Hall is way over in Fort Frolic on the other side of the City. It is an advertisement placed to be seen from arriving Bathyspheres/Subs at the Welcome Center Metro station (that also has routes from many other locations around Rapture, so is prime advertising space).
So it should be fairly common at other Metro stations to have similar advertisements (and outside viewable from the AE tracks). And in the MMORPG, people would be putting up new signs (or if they have resuscitated some of the old establishments/businesses names/brands (duly registered with the City Council) then making repairs to the old signs -- advantage of getting an old company name is reusing its brand Assets.
Player missions to install/repair signs (for Players who have the required tools to do that in the sea) -- or easier, inside New Rapture's cityscape.
Part of the 'World' simulation would be having NPCs 'see/notice' advertisements and simulate shifting their preferences of buying patterns ( thus the signs a Player puts up shifts the business simulation a bit). The evaluation system doesn't have to be too complicated and doesn't have to be run too frequently (only a little Server load). Players of course will buy what they want, but ad signs and such make them aware of businesses they may make use of.
---
Doesn't anyone clean up chalkboards in the land of Lamb ?? I see chalkboards recording Alpha Series work from 7+ years previous still there in the research facilities where Splicers in medical garb walk around. Would have thought they would have use for those chalkboards -- to at least write quotations from Lamb's little red book so that they would apprear to adore their beloved leader. Or at least to track how many days late their gruel shipment was.
---
How Rapture was built so fast :
Majority of Rapture was built of Standard construction parts.
To bring the costs down - structural components and construction parts were mass production on the surface.
Common parts allowed an effecive stockpile of spare parts, simplifying organization and distribution.
Those 'parts' could be recombined many ways to produce very different structures. The reinforced-concrete method used throughout Rapture could be very fluid in the structures produced, as long as its bulk was not a problem. Unitized wall section made of Ryanium (or Ryanium Steel composite) were a bit less flexible, but also could be recombined may ways. Combining the two methods helped overcome each's limitations.
The Cosmetic effects put on over the basic structural form were not much restricted. Structurally non-critical additions could be applied freely.
Likewise, the functional utility systems were built to common standards and parts and applied in standard ways.
Rich people could afford more customized designs, and if they had more specialized requirements the building could be fabricated specifically with many more customized components.
During the Civil War as the city went downhill in its organizational cohesion, things were repaired in a more cobbled together/irregular/inconsistent manner.
Building Decorations (towers ontop, etc..) don't have to be Pressure Sealed and thus can be built much less strongly (strong enough to only hold up their weight and resist water currents). If you look at the Fontaine Futuristisc building, you can see about half the height of that building is actually decorative towers built to be impressive, but not to contain habitable area.
Many of the other 'Skyscrapers' similarly have a big chunk at the top that does NOT have to be built as sturdily as the living spaces below.
Add the basements sunk into the thick concrete Foundations or solid rock. They also don't require ultra strong building walls to keep the ocean's pressure out. Later, many more tunnels and caverns were built that needed no 'building' at all to expand the City's living space (Ryan saw the need for more open space after the initial complaints about the City's "closed in" feeling.)
Leaks :
The Wales brothers were not structural engineers, but architects who were concerned more with the big vision instead of small details. Rapture's deep undersea environment posed some unique problems, with little previous experience available. Thus there were some shortcomings in the way Rapture got built - as in the inevitable leaks/seepings which required some retrofitted solutions. Rapture had years to adjust, with addition of more pumps and drainage and more maintenance to retrofit and correct for the problems. Further buildings had the improvements built-in.
---
Magnesium Flares (I Recall They Even Work Underwater) :
Playing around with the Rocket Spears, they would have made a good light enhancement in dark places (if they didnt explode) with a searing bright light that would be perfect to expose the legion of Splicers stalking you. The MMORPG with its more varied lighting situations (including the always fun 'complete darkness' where things have a chance to jump out at you suddenly), a variety of different lighting apparatus will be useable. With a more advanced game engine, a larger variety of lighting effects including beam of light shining thru mist, etc.. can add alot of atmosphere to the game (want to retain that creepy feel you got the first time you were there and didn't know where every object and Splicer was going to be).
---
Why Are There so Many Alpha Series Running Around? :
In BS2 I must've killed at least a dozen and saw several more dead ones. Did Lamb reactivate the assembly line (yet another bunch of people she is destroying ... I heard screams and cranium saw sounds in Persephone). She had Sinclair turned into one pretty quickly (would have thought it would take a bit longer to do the process). No doubt she would want to use them to attack other parts of Rapture (since they can travel out in the water to get past all the city interior paths destroyed to contain her) to secure more ADAM for her delusional project. They don't seem to last too long against Big Daddies and may have trouble getting into airlocks when they are locked out (Lamb has been trying to seize control of other parts of Rapture for years and was previously persuaded to stop by Hephaestus turning off her power and heat for a day causing her domain to become one large fridge, and thus to reconsider her actions.) The Alphas seemed to be pretty well 'controlled' in BS2, but they may all mostly be new ones that did NOT get the Little Sister bonding that drove earlier ones mad.
---
Realistic Throwing up Behavior/Animations :
Yet another use for the 'Gents' ... (and a few new effects 'decals')
Drink too much and you don't just get blurred vision.
Eat some 10 year old potted 'meat' and ...
Looking too closely at things Splicers save in old 'pure water' jars...
Bad Clams.
Some Splicer throw noxious substances at enemies ... (you try aiming and firing a gun while being violently ill ...)
---
Escape Tunnel of Madness :
Some mad scheme to dig a tunnel to Iceland (coming up in a volcano no less) to act as a conduit for Rapture's trade (or simply to escape).
Maybe there are some Splicers who are so thoroughly tired of eating fish and seaweed every day, who are somewhere in Rapture busy digging this insane project (about as sane as Lambs big project was). If they get ahold of one of the tunnel boring machines ?? (of course not being overly sane and not too bright they would probably dig straight out into the ocean with the obvious result -- maybe there will be a mission to go recover the 'tunnel boring machine' where something like that happened.)
Sounds like another typical 'late night' TV movie plot, or subject for a Sitcom or 'reality show'.
---
Something Not Really Mentioned in the Game(s) :
Persephone was a Prison (Detention/Correctional Facility) that is made to appear, by the developers, to contain only Ryan's political 'opponents', when the actual contents (possibly the majority) were common criminals (excluding late era smugglers who were publicly hung as Traitors to the City). After ADAM insanity became a major problem, the facility effectively also became a place to warehouse large numbers of the criminally/violently insane -- requiring extensive 'pacification' facilities/processes (which we saw). As the ADAM problem increased, the Prison likely became quite full (with the usual overcrowding problems). Apparently Ryan's Regime didnt believe in simply murdering problematic people as Fontaine and Lamb did. Medical research on inmates was nothing new in that realworld era (notice the posters asking inmates to volunteer in exchange for perks) and other work trying to 'pacify' violent inmates probably left many as walking zombies. Sinclair supposedly gained control of the facility when Ryan needed someone to try to keep it under control. Sinclair first rented inmates (in what state?) to Fontaine Industries for plasmid testing and some were used to create the first Alphas. Later inmates were made into Big Daddies. Lamb cooperated with this, while in Prison, and used her manipulative ways to 'select' candidates for research... (one wonders if she choose those who would not be useful to her over those she knew she could talk into doing her bidding.)
"Charged with speaking against Andrew Ryan and his policies" -- if it was rephrased to be "Publicly Calling for Ryan's Death and for Seizing control of all of Rapture" --- that kind of sounds a bit different, doesnt it, when put that way.
---
HMS Hood (famous WW2 ship) went down not too far from where Rapture is located. The wreck is near a depth of 2 miles (10 times deeper than Rapture).
Another coincidence - The Bismark a few days later when it was sunk (much further to the East) slid sown the side of an ancient underwater volcano and came to rest 15000 feet down.
Map (small insert lower middle) http://img833.imageshack.us/img833/1079/dialametro.png
---
1984... a Little Early :
Rapture could be a little more 1984-ish if the (at least public) TVs we see everywhere also had a TV camera imbedded in them. It would explain how Ryan/Atlas/Lamb seem to see what you are doing alot of the time in BS1/BS2. If you can run wires one way to transmit TV shows, then you could run a TV camera feed back the same way to be tapped into by various people -- and possibly by The Thinker/Central Computing to monitor City status). TV cameras using ADAM-modified Fish and SeaSlug (another variety) eye technology, could be very small and possibly cheap. (They would also applicable to the Security Scanners/Turrets/Flybots and various other uses).
---
Ellis Island :
Rapture Immigration should have had a acclimatization base 'transition stop' where people could be tested to see if the atmosphere of Rapture affected them (and also to observe them for political instability, and diseases - much like Ellis Island). Excuses of waiting for immunizations/shots/paperwork and such could justify the delay.
It would not located near Rapture - all immigrants would be made to think they were going somewhere else in the World, so that if they are rejected they would not be able to give away much.
Initial test location could even be on land underground (done in the style of Rapture Architecture) to test the tolerance for the limitation of always being inside a building. Aquarium motifs might have only been a partial 'decoration', and upto that point the candidate immigrants would not even be yet told they would be 'under the sea'.
Kinda odd to blindfold them so they could not see that LightHouse -- so maybe that phase would be well AFTER they passed the 'Ellis Island' testing and were pretty much selected/accepted.
This all would have been after a sufficient preliminary vetting of candidates (a collectivist like Lamb should have been intercepted long before she ever arrived, by proper background investigations). None of these measures might have stopped the discovery of ADAM and its potential problems (and its abuse), but would possibly have eliminated criminals like Fontaine and Sociopaths like Sofia Lamb from taking advantage of it.
--
Better Ragdoll (and Other) Game Rendering Physics :
One of the more amusing things in BS2 was using the Speargun and watching the baddies fly 30 feet to be pinned to a wall (Hmm, I should try crouching and seeing if I can pin them to the ceiling). More bizarre is the continually thrashing body you sometimes see. The semi-randomness/variations of their ragdoll motion and bouncing off the terrain look different almost every incident.
Consoles may lack the CPU power to do more extensive game physics, so lower quality settings will have to do (and maybe gaming machines doing full calculations will transmit the fancier twitchings to any console nearby who are seeing the same scene).
Piles of objects waiting to collapse, destructible walls, drifting smoke - all kinds of potential for improved effects in the game.
---
MMORPG Naughty Word Filter (mode) :
A possibility as so many/most new Assets will be text based instead of voice actoring (and text checking can be automated as part of the toolset to mark filterable words). Might even get the original voice actor content to be reedited to bleep the words (a project for Player Creators to identify them and/or edit as an alternate asset set).
In-game Player language is a bit more complicated - text can be filtered, as in other MMORPGs (optionally in this game). But ad hoc voice communications (unsolicited 'phone calls'/ face to face voice ??) are harder to police (requiring well spelled out EULA policies about such content). Mass transmitted voice (Radio/TV) would likely be pre-reorded and thus could be vetted (including rewards for reporting and penalties for those breaking/abusing the policies). Party/Group communication voice party-lines have separate rules, since those associations are voluntary.
---
Genetic locks for all :
Technology once reserved for the high and mighty, (like Ryan's locks on the Bathyspheres and Vita-Chambers and those plot-important 'genetic keys') has had a few breakk-throughs and will allow locking down your in-game apartment, to protect all the goodies you will accumulate. The Gun Turrets had some kind of simple system (easily hacked) that could selectively pick (or ignore) targets, but that may not have been a proper 'genetic' recognition system. Nothing so primitive here.
In BS2 you have to get a DNA/genetic sample from the behemoth Gil Alexander to make a 'genetic key' to get you into Sofia Lamb's
lair, but that kind of key would be more like a complex cypher, versus a simpler coded lock system which people would have on their apartment doors (that need to be cheaper and simpler).
Genetic door lock - is this any better than the number locks (which would be extended to 7 digits to make them a bit more secure -- odd those combo locks didn't have the 'hack' shock, and we never got any 'first 3 digits are XXX' that we then would have to try the 10 possible last digit to break.). I think I would tire of having to remember/enter 7 digits, instead of the door auto-magically unlocking for me every time .
Part of a web of 'justification' for some of the MMORPGs 'anti-griefing' provisions that prevent 14-year old mentalities from abusing social conventions - like stealing /attempting to steal everything not bolted down (... instead of having 'guards' perma-kill them and then their having to wait a week to generate a new character).
The various genetic technology components are still to be found laying about the City, waiting to be salvaged by interpid adventurers. Imagine what a ADAM genetically enhanced 'Epstein the Swami' machine could do for you....
Similarly the Camera scanners (seen several times in Fontaine Futuristic) are also very useful tools for Security Checkpoints - are a bit more complex in their systemry (ex- at City Hall all Ex-Splicers/Citizens are on file in a 'database'). A partial genetic scanning ability makes them useful in spotting Splicers infiltrating The City (the game should have some missions/quests dealing with that scenario, as New Rapture's goodies would be a draw for every sneak thief Splicer still living).
---
Spam in a Can :
Splicer 'welcome committee' in BS1 - amused me - allegedly cutting thru a Bathysphere pressure hull (1/2 or 1 inch thick steel) with sharpened meathooks or scythes or whatever they are. Splicer probably left because it wasnt making much progress (nothing says Splicers are supposed to be smart). The Bathyspheres might have a pretty bronze exterior, but handling water pressure to any significant depth requires solid strong thick metal. Maybe a slightly smarter Splicer would have just opened the door to get its prize ??
---
Fontaine Futuristics/Persephone - Dead Butterflies :
Symbolic of Lambs delusions - 'worship' picture of Sofia Lamb surrounded by dead butterflies PINNED in place.
Previously we've see live butterflies or drawn butterflies, but here those supposedly wonderful symbols of 'transformation' are just more dead decorations to Lamb's insanity. One wonders if when all the gullible Splicers are used up in the 'sacrifices', that unwilling people start to be forced to 'participate' (or had that already begun...) and they start turning on Lamb.
---
Without Safety there are No Profits :
Im still trying to figure out how you could have lights imbedded/attached to the Bathysphere cables. Designed to not foul the Bathysphere's clamps and the Station cable capstans (have to be small/low profile) and have to work with very low maintenance ( changing batteries by someone out in a Diving suit is a bit much for overhead cost). Since the cables keep moving, maybe they can have little propellers/impellors turning a small generator (and Rapture bioluminescent tech low power lights).
It will make an interesting sight -- a string of lights (every 100 feet) disappearing off into the gloom along the Metro CableWays feeding in and out of the various City centers. Submarine traffic requires the cables be well lit for safety (like they do on power lines in our world). You cant have Bathyspheres and Subs colliding and customers plunging into the darkness screaming as they are crushed to death by water pressure -- its bad for business.
---
Blue and Red (and Purple and Green) :
Throwing the Hypnotise orbs at things gave me an idea of some Player fun to be had in the MMORPG.
Some kind of competitive game for New Rapture (snowball fight type of thing...)
(that or using it as a method to 'paint' walls without alot of tedious interface BS)
"Plasmids ??? We no need no Plasmids. We no need no stinkin Plasmids !!"
---
What Happened to Big Sisters (for the MMORPG)??  :
As the 'Rapture Family' disintegrated and their territory collapsed back towards Persephone... (chaos brings more 'angels' to harvest)
There were the ones under Lamb's "control" (the degree of control isn't really clear). The Big Sisters continued in their previous behaviors and Lamb's former minions continued to run that Little Sisters 'Home' to collect/produce ADAM to trade for food and other life sustaining goods (and to keep powered up to defend themselves).
There were also many others that were not - other Big Sisters in other parts of Rapture, who looked after THEIR Little Sisters. (some may have escaped after detecting the madness at Persephone - taking their Little Sisters with them). Other factions still had scientists/technicians enough to create/manage Big Sisters (ie - Fontaine's ex-minions with that whole Big Daddy lab up in Point Prometheus).
Big Sister's Hideouts - One would assume that they have some 'down time' and go somewhere (and not just to get suit maintenance or air/power rechargings). Thinking of a typical teenage girls 'room' and then warping it by a few magnitudes - it would be interesting to see what Player Creators could come up with (make the Little Sister's Delusional Dollhouse we saw in BS2 look plain by comparison).
Where do they hide all that extra ADAM ??? They aren't likely to be as cooperative as The Little Sisters are. And one hopes they don't 'stick every Splicer they find' (loss to New Rapture - one less potential Citizen...)
How smart are Big Sisters?? How much influence would Lamb's successors have in manipulating them? Would some Big Sis 'go into business for themselves' and continue with their Little Sisters to collect ADAM and then trade it to various Splicer groups for useful items? Would there be fights between Big Sisters for control of Little Sisters ? Plenty of meat there for subplots and quests in the MMORPG.
---
Whale Hunting :
Whales are far ranging and finding them can be a problem even for fleets of ship (that can move far faster than submarines). So it would be unlikely for a whaling industry to exist in Rapture . More likely it would be opportunistic hunting with the ships hunting only a few they came upon and managed to kill. The whale materials produced would be useable in many ways.
That scene we saw on the ride to the Welcome Center, with the whale going by was odd. There is no reason for that kind of whale to be so deep (its food is up near the surface) -- a Sperm Whale might have made more sense (as they do dive very deep to hunt)
---
War Changes Things :
Ryan himself said that Fontaine Futuristics would be released 'after the rioting stopped' (audio diary in BS2 -- a bit late) . Again, since they try to build up this 'tyrant Ryan going against everything he ever believed in' - laying it on thick and rather illogically in many cases. Why is he saying this to himself? There WAS actually a War and after the War was over he wanted things to return to normal (for Rapture the original 'normal'). Why should Fontaine Futuristics be turned over to Fontaine's confederates when the very product of that facility was being used to wreck the City and attack Ryan ??? But no, such things were not explained. Instead we get a few 'horrifying' public hangings of smugglers, who BTW risked the entire city to make a buck (its called Treason in the real world - but none of the game 'smuggler' signs said anything like that to remind you that WAS the case).
---
Text Marquees and Messages :
Those Information Marquees showing info updates ("latest bulletin" ...) we've seen in a number of places (usually seen in the game indicating a security lockdown at transportation portals). So yet another detail for the MMORPG to have marguee signs like that operating and showing pertinent information -- important for New Rapture where security alerts to 'handle' Splicer incursion out in the 'border' area before they reach the nice 'safe' City Center.
Yet another 'prop' mechanism for Player Created Assets to have streaming content (the marquee is really just a looping texture that might be built on the fly with different text and with ties into a larger distribution system for the messages shown).
---
Secret Subplot (shhhhh) you learn in the MMORPG :
Ryan didn't die. He was getting help from the surface (where half his old empire still exists) and trying to find a cure for the ADAM disease to try to 'fix'/'Save' HIS City. This has been going on for the intervening years, with various difficulties and complications (like fixing Hephaestus first so the whole city didn't die). You learn much of Rapture was never under Lamb's control (really not possible that so many could be that gullible). And since the Splicers are still wandering the streets crazy as ever and the Pheromone controls either dont work as well or largely no longer work, most of the City is still chaotic and dangerous. His agents tried to catch Tenenbaum when she went back to the Surface (Minerva's Den episode), but she got away (and she eventually returned to Rapture). Learning of New Rapture with its 'Cure' process, he is pulling strings in the background to make sure that it will succeed and putting more effort into blocking the Surface from finding his City (which by 1970 is becoming harder and harder since satellites can see its lights from space and American Navy submarines can hear the City's machinery from 100 miles away.)
Of course the problem with this 'Secret' is that the first person to discover it in the game will post it in on the Internet and then it WONT be a secret 2 seconds later. A gimmick might be that every 'fact' in the story has half a dozen variations (many conflicting) and the many 'facts' are randomly strung together and told to each Player (by some disreputable NPC). Resulting in rumor/story combinatorics equal to about 16 million different combinations.
The real mechanism that thwarts Internet 'cheats', would be the Quest mechanism randomizes where quests take place (and each server's city grows differently) and adapts/customizes/randomizes the Quest's details (even the Quest-giver isn't the same NPC or at the same location). Different Quest-sets match a Player's skills and ability level, thus there is so much variation that posting info about them on the internet does very little good to the readers except generally suggest solutions to problems the Quests pose to the Players (Players can relate/talk about THEIR stories still). Most quests are not repeatable on failure (you CAN do the 'try try again' bit within the quests timelimit, but if you fail that's it, and maybe a second quest gives you another chance with a different approach (or not).
--- --- --- --- --
.
.
.
---
---
---
---
---
---
---
---
---
---
---
---
---
---
---
WARNING - This Website is    *** NOT SAFE FOR WORK ***
.

.

*** Warning - Fanboi Head Explosion Zone ***
Contrary Opinions are Being Offered HERE !!!!
---
---
---
|||||||||||||| Sitemap |||||||||||||| Index |||||||||||||| Humor ||||||||||||||
---
Drink *CalciO* And Achieve Greatness !!!
---

.
.
.
.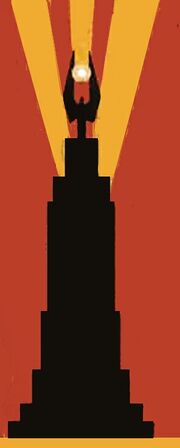 .
.
.
.
.
.
.

.

.

.

.

.
.
.
.
.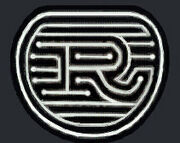 .
.
.
.
.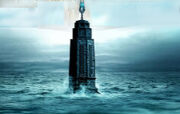 .
.
.
.
.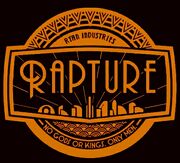 .
.
.

.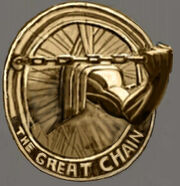 .
.
.
.
.
.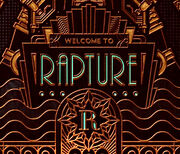 .
.
.
.
.

.
.
.
.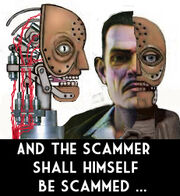 .
.
.
.
.
.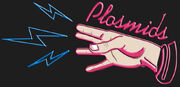 .
.
.
.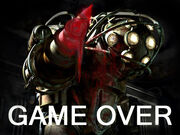 .
.
.
.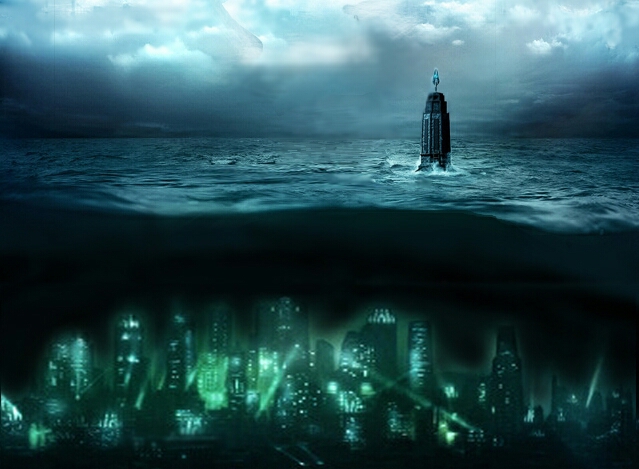 .
.
.
.
.
.
.
. .

.

.
.
.
.
.
.
.
.
.
.
.
.
.
.
.
.
.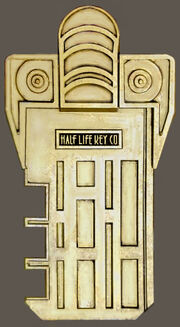 .
.
.
.
.
.
.

.

.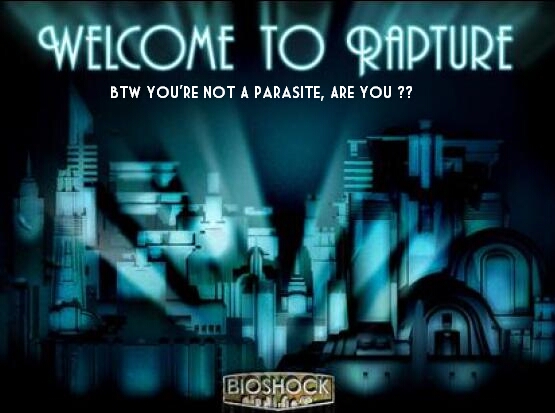 .
.
.
.
.
.
.
.
.
.
.
.

.
.
.
---
WARNING - YES, This whole Wiki is a 'Thought Experiment', and YOU are the Test Subjects !!!!! (So are you Alive or Dead as per this whole Concept ???)
---
.
.
---
*WARNING* - This MMORPG contains blood and gore, intense violence, mild sexual themes, strong language and use of alcohol and tobacco.
---
.
.
---
*WARNING* - Fanbois May Find The Content of This Wiki Confusing and Distressingly Contradictory to Their Mindsets. Head Explosions May Result
---
.
.
---
*** Fanboi Spoilage Alert ***  :
The contents of this Wiki may Collapse your vision of the BioShock games from being "The most greatest awesomeness thing evah !!", into just one of the many average games ... ( You reason for existing may decline severely and/or your entire viewpoint of the universe may be crushed. )
You have been warned.
---
.
.
---



.

.

.

.

.

.

.

.

.

.

.

.

.

.

.

.

.

.

.

.

.

.

.

.

.
.

.
.
.

.

.
.
.