--- --- --- --- ---
'Bioshock: Rebirth of Rapture' MMORGP - the game experience
--- --- --- --- ---
Ryan is gone, Fontaine/Atlas and Sofia Lamb also. Rapture remains. The Splicers who are left living were those not just the strongest, but also the cleverest and most resourceful - a product of "Evolution in Action". They survived for many years by their own exertions and craft, with all ties to the old Surface world gone. Everyone is now the same, noone owns anything from the old days, everyone starts equal. And now being freed of the insanity of ADAM, Rapture now has a chance to be what it was supposed to be.
--- --- ---
Player Goals :
FPS fun blasting things - making them (enemies) die in interesting flashy ways (new motive to 'save' Splicers now offered as a preferred option and probably more non-lethal actions will be offered to incapacitate/drive them away). Ammunition might be a bit harder to come by, so you may need to use more alternate tactics. This may mean more interesting single encounters with tactic more than empty a clip into the baddy who falls down dead after 5 seconds. Capture the Splicer to 'save' them in the 'Wild' areas. Someone did it for you, so why not you for someone else.
Restoring Rapture to its Greatness - rebuilding via both individual and group efforts. Walking in Rapture, seeing it as it must have been before 'The Fall', seeing the 'greater' Rapture. Making a 'home' and 'community' - work worth doing and a challenge.
Exploration - Travel into the ruined city to see the wonders that once were, to salvage useful things for the rebuilding, for adventure.
Cooperation - the 'Great Chain' is still alive. Interactions by the player with other players and NPCs in many ways (and sometimes not always as the player chooses). Some problems simply require 'a bigger boat and more hands'. Your successful ventures move Rapture forward (didn't Ryan say something about 'swim forward or die')
Advancement - Gain resources, gain skill and learn how the new Rapture works and be part of it. Opening up 'new things to do', offering new challenges, more places to go. Earn Prestige as your efforts make Rapture grow.
Competition and Recognition - for achievements - "seeing Rapture Restored is its own reward - yeah right..." Finding/building YOUR own little bit of Rapture's future. Leave it to others to stand still.
--- --- ---
Note - on citizen's 'conditioning' as justification for game blocking bad/disruptive player behaviors. Avenues for Griefing will be denied via the game mechanics, as no player-enforced system has ever really worked as a deterrent. PvP - why should people fight each other when there is enough adversity in the place already. People's possessions and 'projects' are locked/permissioned so wont be vulnerable to contrary players having anti-social childish mentalities. Its always easier to destroy/disrupt than to create and in this kind of game one players desire to ruin another players effort need to be actively blocked.
Why do the 'cured' ex-Splicers now not simply leave Rapture for 'The Surface' (especially once they start getting access to submarines, etc..)?? The game plot explains: their 'cure' is actually only temporary (requires booster Anti-ADAM treatments) and the treatments come from the SeaSlugs which only are to be found at Rapture (along with the technology needed to make it).
As a joke there could be mention of a few ex-Splicers who did go back to "The Surface" and on seeing the frightening weirdness there (hippies, etc..) came running back very quickly.
Another joke justification for this would be - after the 'Cure' the ex-Splicers look line the comic book 'Submariner' with green tinge and webbed feet and probably gills and wouldn't exactly fit in up there.
--- --- ---
Layers of the City :
The Core - safe, secure
The most organized and restored area of the city
The 'showcase' for what Rapture will be again.
City Hall and the city's center (Grand Central)
Where Tenenbaum's clinic got started on her second return.
In reality more than a few sections are sealed off still waiting repairs/restoration.

The Downtown - rebuilt, safe,
Heavily Patrolled and protected - normalcy.
Majority of residents live and work here in a civilized fashion.
Where rebuilding is well underway and efforts are being made to rebuild fully,
Utilities restored, transportation working, businesses being restored.
Still many buildings need work, many unoccupied shops.
The Border and The Edge - 'at your own risk' area, frequent 'Wild' incursions.
Newly reclaimed areas that still need alot of rebuilding work, but offer major opportunities to players.
A primary area of player effort to recover and expand city territory, to wrest it form chaos and ruin and darkness.
Utilities don't all work(yet) and transportation is being restored.
There are many buildings still waiting to be worked on.
The Wild - unsafe/dangerous,
Full of Splicers and who knows what else.
Many sections are 'cut-off'/blocked and others you can only get to via submarine.
Lots of adventures and perils to face and resources to gain.
The Far Places - old industrial/material sites far outside the city
Some reachable only by sub, others had transport tunnels linking them to the city
Important resources Rapture will need again for its goal of 'self-sufficiency'.
The Near Outside - the Sea within the city
Detailed/decorated outsides of building - that impressive lighted 'skyline'
Structures connect the city buildings together - the 'streets, utility mains, walkways.
Waterways used by submarines and bathyspheres, seabed maintenance paths.
Sea growth and debris has blocked some areas, the core/downtown vicinity has been partially cleared.
The Far Outside - the Ocean - cold, dark and wet.
Lots of resources waiting for the daring (minerals, materials, and plenty of fish).
Sea growth of many varieties, sealife and terrain of the seabed.
Basic Terrain features of the City's environs :
The Hotspot - where the Geothermal vents are used to power/heat the city
The Abyss - the dropoff into a 'trench' on one edge of the city (South)
The Island - a high promontory of submerged rock to the North that blocks the progress of icebergs that otherwise would destroy Rapture's buildings. Also where the Lighthouse is.
The Plains - the flat area the city is mostly built upon which extends a great distance in several directions.
--- --- ---
The Skill System :
All kinds of interrelated skills for many things/actions which effect player/NPC :
Fighting (different weapons and tactics)
Repairs and manipulations (many kinds, general and specific)
Crafting (many kinds, general and specific)
Construction
Searching and sensing
Hacking and Booby-trapping.
Interpreting objects/people
Medical skill - repair yourself or others, in 'the field' or in a clinic or surgery.
Vehicle/tool use (different types of tools for different tasks)
Research (yes, you get better at research the more you do)
Salesmanship (effect on NPCs in shops/ business deals)
Movement - speed, swimming, Climbing/avoiding obstacles
Applied physical strength (for moving/manhandling things)
Training others in skills
Use of machinery (proper running of machines)
Supervisor and Team Leader skills.
---
Skill system using one of the 0..100 point systems that allows for alot of variability.
Training 'By doing' - The more you do them the better you get (the higher you go the slower additional progress takes)
Generalized and Specialization - actions take combinations of different skills
Accelerated skill development based on research (plans/manuals to learn from)
Some skills may be left over from a character's Splicer days (you may even have an allowance to be able to pick these, otherwise players will kill off and recreate new characters till they get the 'inherited' skills they think they want)
Some skills may (????) be acquired via 'Plasmid' therapy (ie- ONE Combat Plasmid ????)
Skills development, personal and for the player's 'Team' - NPCs also develop their own skills.
Official skill Certification for players - the tests (mini-games puzzles)
Speed and efficiency - the result of proper skill - less failure/losing fingers/explosions/better quality
Skilled work pays more (increase your skills to get ahead)
--- --- --- --- --- --- Many Player Activities : --- --- --- --- --- ---
Character Creation (with Customizations) :
Name selection, possibly with bio info of 'previous life' (maybe fill in later as player 'remembers')
Many games have selectable appearance variations for player avatars hair/face/skin/bodytypes/age
Characters will start with low skills (and with goals to increase them)
Players start with no possessions - standard institutional issued clothing.
Some basic/intermediate skills may be selectable at start (probably skill point allocation with escalating cost for higher levels)
Not sure if any Plasmid/Tonic abilities are to remain (what fun is it if Players/NPCs don't have some of these ???) Research has shown difficulties with ADAM based abilities and players will have to build themselves to reclaiming some of these old abilities.
--- --- ---
Your First Day After Being 'cured' :
Waking from the bad dream. (your splicing's damage undone, but some scars might remain)
Tumors gone, humor restored (or oops - another round of treatment)..
Watch the presentations, Orientation is there to help you. (A Knowledgeable Citizen is a Happy Safe Citizen)
Your first interactions with NPCs - the clinic staff.
We don't eat rats any more.. Fish for lunch, citizen - 'the dole' til you get on your feet.
Would you kindly remove these restraints.
Job skill tests to see what you might still retain.
Rehabilitation is complete - Rapture Awaits....
Tenenbaum's message to the newly 'cured'.
The Next Day :
Walking about staring - "Didn't I see this place before in a dream ??" (city core area that looks like Rapture from long ago)
Crowds of NPCs walking by and acting normal - interacting (like in GTA[1] with multitude of figures and vehicle)
Your 'New Citizen' kit:

Your ID - what it does for you - ( you are now 'in the system', welcome citizen.)
A map showing where you get your city 'dole' (and job assignments) and current assigned residence
Several 'dole' tokens for your first day (more when you show up at the job office)
Basic clothing - return it for a deposit when you don't need them any more
In game help interface - your handy Citizens Manual "This is Rapture" - similar to BS1/BS2 descriptions of what things are and how they relate to your new life.
City map - unsafe areas marked in red. (a proper 3D map system)
Handy Notebook - to make notes to yourself and compose notes/checklists to send later to others and to scribble
maps to your favorite places (Map markers that will show on your City Map - can send those to other people too)
The job postings - taking a city job (citizens are expected to work)
Finding your residence (assigned apartment/barracks space - 'minimal' - some closets are bigger* tho better than a flophouse)

Basic apartment Radio - it might even be in working order
A real bed, much better than crouching down in some dark, not-so-wet corner.

Where to get something to eat (yes, it will be fish of some kind)
First Job - it doesn't (and wont) take a Rocket Scientist - probably City maintenance/repairs/deliveries/cleaning
How to get to places - lots of walking - to where you work and how to get back (and public transportation)
Dole tokens - what you can spend them on and what you cant (and why you want to start making real money)
Settling in :
$ Doing things 'on the cheap'
Moonlighting - temporary 'quick' jobs (how to find them? what is the risk)
Dole tokens wont fit in slot machines
Donate blood for CASH!! With most Plasmid therapies gone, its back to older more 'primitive' medicine.
Volunteer for "Testing" - yeah, that's a tickets to riches and prosperity...
On the job training and advancement - general skills (more skills, better paid jobs)
That first trip to 'the Edge' - the line where civilization ends.
Acquiring a basic hand weapon (and training a bit to actually be able to use it)
Cheapo entertainment - chasing things in the sewers (great for 'training' and "Winning Fabulous Prizes")
A better job ( yes citizen, your rehabilitation seems to have worked and you are stable - congratulations )
More job postings - Working for others - NPCs and players. Day, part time and Contract work
The thrills of the 'Wild' - risks and rewards.
Quitting a job (find a better skill match or to develop broader skills)
More training and skills (and accelerated skill via night classes)
$$ - acquiring better stuff (clothes, tools, apartment, food)
The Future:
Work your way up - more skills, more advancements, more adventures, $$$ ( onwards and upwards, citizen )
Start your own business venture, get others to work for you and build up a 'Team' of NPCs, build upon your successes and expand Rapture as you do.
Look for an unclaimed section in the 'Border' and 'Edge' to do as a project which will earn Prestige and further resources. (Rebuild a apartment block and if all else fails (like noone wants to rent in that sty) you can house your 'Team' NPCs in it)
--- --- ---
A typical day in Rapture (at least what NPCs do) :
Wake up
Eat
Go to work (eating on the way saves time)
Work
Eat
Work
Go home
Eat
Do something other than work
Goto sleep
Most NPC citizens go about their daily routines and can be seen doing so (run by the Server), some can follow orders specified by players. Many boring/tedious/repetitious things get done by NPCs so the players do not have to be bothered by them ('grindy' games are inferior games).
NPCs interact with each other visibly while players are watching and abstractly when not visible - to carry out their goals and function. Basic behavior includes responding to a current situation and taking action appropriately (like avoiding hazards and running away from threats, or just buying food when hungry). NPCs interact with players even if its only responding "Sorry, I'm on my way to work".
Some games in the past required players to 'logout' in a safe location or leave them vulnerable to dangers (they would still stand there in-game for minutes after your game shutdown). Unfortunately that is not conducive to the busy modern real life world, with people being interrupted constantly. So in this game it will probably be best to have them safe on logout. Your 'Team' NPCs will logout with you unless they are left in an automatic mode where they keep working even when you are offline. If something unsafe happens they will act with caution and either retreat or put themselves into a strong defensive position. Players can obtain security apparatus to increase the security of a work area.
--- --- ---
What happens when a player dies ?? :
How to get your body back - recovery

Bad places to die - recovering your 'body' can be an adventure in itself
Good thing when you have loyal minions to recover your body (you'll want to do the same for them).
City service will contract the recovery - with a service charge

Don't think of it as dead??? The Vita-Chamber revival still works, somewhat (not as effective and you dont just appear there - someone has to drag your sorry carcass to it).
Recuperation after 'dying' - unfortunately Splicer regeneration does work as fast after 'the cure'
Medical treatment can speed up full recovery (X-Cell and other treatments) - those Medical Stations can still be found.
VitaStat Med kits/Bandages still help (at least to get you to half hitpoints)
That which does not kill you makes you stronger (or maybe smarter next time).
--- --- ---
Travel into the 'Wild' places and face Splicers and get loot :
Hazards more than just insane murderous mutants
Things can fall on you
Drowning happens
Opening stuck/locked doors to find vast riches (or not)
How do I get there from here - obstacle course - climbing over/under and moving blocking stuff
How do I get to the 'Wild' - pick a direction and just keep walking and you will find it soon enough.
How hard should combat be (rewards vs risk). This isn't a shooting gallery game.
Getting there is part of the puzzle - Rapture's incomplete transportation web, clear your own way.
Areas further out are more 'Wild'. Travel there if you want more excitement.
The further out you go the less picked over. (resources don't 'respawn' endlessly)
Discover new places and take out a salvage claim.
--- --- ---
Go Get Stuff to further the Cities 'March back towards civilization' - explore/search/recover/haul/distribute/sell :
Finders keepers - who actually owns all this stuff??
Decisions - how much can you actually haul away...
Scroungers paradise (if you can keep from getting killed)
Uncovering/Moving/Freeing/Dismantling things takes time and skill - beware of booby-traps
Expect more things being hidden (not so obviously glowing 'take me') in interesting places/corners - it often pays to look/dig around.
Bring your 'Team' - More hands can do more - digout, manhandle and carry more stuff away. You rae noit going to fit that pumping machine into your backpack.
Things may not still be there by the time you get back - decide what is best to take now.
No 'highlighting' of useful items (except as command target selector) so that players will have to search more (besides with so many things now usable every other thing would have to be highlighted).
Construction materials - always in demand - if you find nothing else, they will usually 'pay the rent'
Standard parts - Panel sections, Nuts and bolts, Pipes/wires/conduits/etc.., Paint. All useful items.
Most anything if recovered has some use - though you have to go get it and bring it back first.
Stuff brought back can be either intact and working, or broken and later repaired or made into spare parts.
Raw materials can be converted by fabricators into new parts.
All kinds of things have Offical Bounties on them and others are in high demand with high price.
Some things are illegal (ie* Adam) and need to be turned in to designated authorities (many have rewards)
--- --- ---
Free Will and how to convince citizens (NPCs) to work for you :
Finding people you need - Want ads - Newspapers and Bulletin boards - day labor, contracts, player cooperation.
Many NPCs don't want to do risky things, so you wont find them answering 'Hazardous Job postings' or wandering 'the Wild'.
You will eventually find NPCs who will work for your 'Team' on a permanent basis and who you can count on.
"Eh, its a living" - "a fish a day can encourage anybody to want to work" (uses for un-skilled labor)
I'll send over a few of the lads to help... - work contracts with locations, schedules, etc...
Organizing your help - schedules (keep your 'Team' minions busy doing useful appropriate things - even when you are offline).
Temporary employees (contract and 'day' workers) are likewise organized but usually come with restrictions. You may want to keep an eye on them so they don't 'sit on their hands' all day.
Doing things solo ('if you want it done right ...' or want to sneak around)
Loyalty of your 'Team' (yes, the Patronage system is alive and well) various methods of inducement...
All work and no play makes ex-Splicers eventually go insane (they also might quit the job)
Building your reputation not only improves chances of getting people to work for you, but also the jobs you might be offered (or be expected to take).
Cooperation between players is encouraged and can be key when your Team doesnt possess critical skills for a job.
Your character can keep working even when you are not online :
If your 'Team' of NPCs can do it, why not you. Usually requires a 'safe' situation.
Some/many routine (mundane) tasks take time, have you character do those while you sleep.
The OTHER online - the Tablet interface (in-game Mail/Bulletin boards/Newspapers/Minigames/Team Task status&commands/TV/Radio/Map). Get things done when you cant be on your gaming machine.
--- --- ---
Helping 'Save' Splicers (the Clinic and how to drag Splicers there):
Bring live Splicers back and turn them over to the Clinic (a Bounty paid), more non-fatal combat methods now available (beat em up to overpower them, but try not to kill them).
I Never met a Splicer I didn't like - once the insanity was gone...
Dead people are one of our greatest resources - recycling Adam (though live ones are worth even more)
Tenenbaum's clinic administers 'The Cure' and rehabilitates Splicers into new citizens.
Skills can live again - residual ADAM - new process is part of 'cure', still experimental.
Dead Splicers worth CASH!! Bring them to the recycling center and make Rapture more tidy at the same time.
It was just tacky that Lamb left so many bodies laying about (but then at the end everyone knew how crazy she really was - even the half insane Splicers)
The 3000-odd (??) surviving people left in Rapture have been thru the 'Crucible' of survival and are now worthy of Rapture.
--- --- ---
MMORPGs Additional Player Useable Interfaces :
Submarine Controls Interface
Diving Suit HUD (much more than Big Daddy 'mode' in BS1/BS2)
Splicer-Vision (The Brutal World of The Splicer)
Cat (A City Cat or a Feral Cat wandering the Ruins or a Splicers Cat)
Faction Minion (inhabitant in one of the other Factions in the City)
Elevator (not just those single button jobbies)
--- --- --- --- ---
.
.
↑

Grand Theft Auto game
.
---
---
---
---
---
---
---
---
---
---
---
---
---
---
---
WARNING - This Website is    *** NOT SAFE FOR WORK ***
.

.

*** Warning - Fanboi Head Explosion Zone ***
Contrary Opinions are Being Offered HERE !!!!
---
---
---
|||||||||||||| Sitemap |||||||||||||| Index |||||||||||||| Humor ||||||||||||||
---
Drink *CalciO* And Achieve Greatness !!!
---

.
.
.
.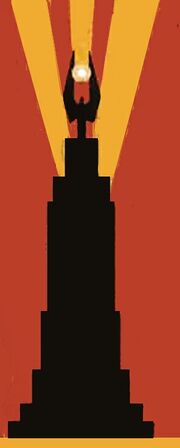 .
.
.
.
.
.
.

.

.

.

.

.
.
.
.
.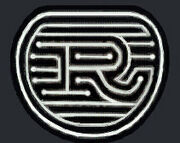 .
.
.
.
.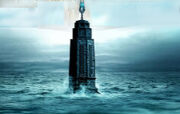 .
.
.
.
.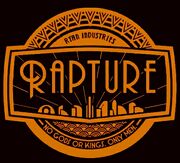 .
.
.

.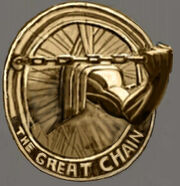 .
.
.
.
.
.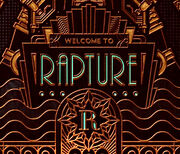 .
.
.
.
.

.
.
.
.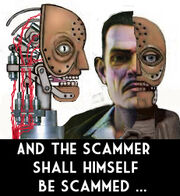 .
.
.
.
.
.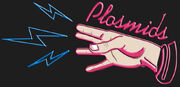 .
.
.
.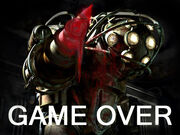 .
.
.
.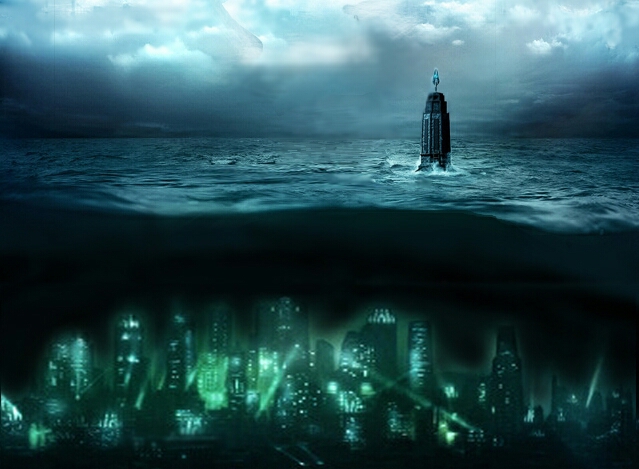 .
.
.
.
.
.
.
. .

.

.
.
.
.
.
.
.
.
.
.
.
.
.
.
.
.
.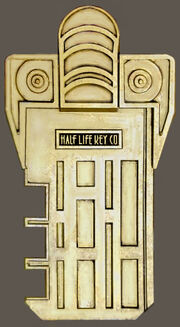 .
.
.
.
.
.
.

.

.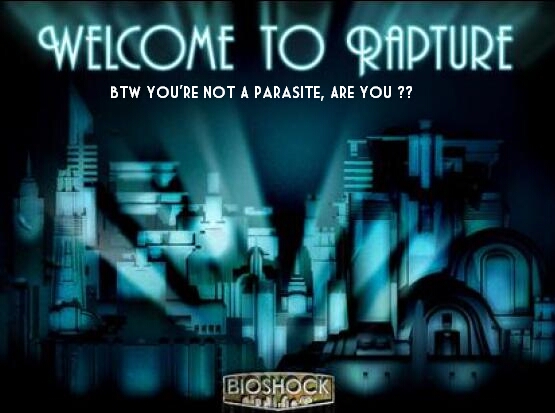 .
.
.
.
.
.
.
.
.
.
.
.

.
.
.
---
WARNING - YES, This whole Wiki is a 'Thought Experiment', and YOU are the Test Subjects !!!!! (So are you Alive or Dead as per this whole Concept ???)
---
.
.
---
*WARNING* - This MMORPG contains blood and gore, intense violence, mild sexual themes, strong language and use of alcohol and tobacco.
---
.
.
---
*WARNING* - Fanbois May Find The Content of This Wiki Confusing and Distressingly Contradictory to Their Mindsets. Head Explosions May Result
---
.
.
---



.

.

.

.

.

.

.

.

.

.

.

.

.

.

.

.

.

.

.

.

.

.

.

.

.
.

.
.
.

.

.
.
.