Game of this type - Difficulties :
--- --- --- --- ---
Some of this is based on conversations with people on various game development sites over many years.
The 'Player Created Assets' with a collaboration mechanism will be a big thing in these games someday (Second Life was a step in the right direction but actually discouraged collaboration with their pay model).
Games are going to continue to cost more and more to produce, and if we don't tap into use of the largely free 'Players Imagination and Skills' to build the games, we will be stuck with a dwindling number of 'popular' subject genres and even fewer player interaction models (like WOW being the target that investors point to when it is actually a backslide/degeneration from games like Ultima Online and Asheron's Call).
The idea of the Mini-Games being part of the main game likewise taps into all that time that Players CANT be on their gaming machines at home, but because of the miracles of modern technology, we have these new connected devices powerful enough to run some gaming that WERE their main computers only a few years ago.
The increased 'AI' component and content Auto_Generation are more of my 'subjects' I've pushed in the Dev forums.
Unfortunately, these idea are not yet proven as a working model, and it will take a very daring company to do a big (expensive and risk) project using them.  But once proven, with the advantages made obvious, they will likely be adopted quickly by the rest of the game industry simply to compete 
Higher effectiveness of producing games via reuse of logic, assets, tools, player skills,
More interesting/complex/longer games.for less expense, 
Player_Created_Assets allowing smaller niche games tapping into more genres (lowered cost to produce sufficient game content)
--- --- ---
Unfortunately, one person cannot make a game like this (its funny in the Game Dev forums when they have to 'read  The Riot Act'  to new game programmers who say  "I want to make a MMORPG", and then enlighten them about all that is involved - they even have it in a FAQ, so many have said that).
These here in this Wiki are just a few of the design ideas.  Wall of Text?? You should see how much it would take to actually explain technical details of how it would work.  Here it is hopefully enough to demonstrate that there would be ENOUGH of a game in (for example) a Main_PageBioShock MMORPG to be 'worth it' to the game company ($$$) AND to the Players.
As I've mentioned somewhere, the Tools and system of processes they would develop for one game could be re-used for a dozen other games in other desirable genres (now can reach a wider spectrum of customers).
-
Unfortunately, its a HUGE jump of faith by even the largest game companies (the Tool development is at least half the project effort -- a task equivalent to creating a whole game - around $100 million these days --  and most companies don't/can't do that project with any competency).   If someone goes to the investors and says : We want to spend twice as much money (or more) on creating something we don't know will work, and what we've never done before --- What do you think the answer will be.
A large company would have to decide they would do the tool building as a primary business strategy  - the basis for ALL the games they will do in the next 10 years and use the leverage of more efficient game production (even if it doesn't have my proposed Player Asset Creation feature in a MMORPG).
--- --- ---
Need Good Programmers (Build the System and They Will Come) :
A Templates system (and the advanced Game Mechanics it would be used with, in this MMORPG game) is NOT easy to create (That is : One that works, and does what is required, is easy to utilize, and is largely bug proofed --- AND ONE ABLE TO BE UNDERSTOOD AND USED BY NON-COMPANY PROGRAMMERS).
Many times on previously produced MMORPGs, you have "Fixes" (game patches) which frequently break more than they fix because they have only Third String(tm) programmers left who remain years after the initial production was released. Those also inherit the atrocious code of the "First String" (original) programmers and designers - which the company's Management is afraid to fix properly, because of the expense (things which really should have gone properly at the very start). Also inherited are : patches ontop of patches to 'band-aid' fix problems instead of correcting them systematically (with complex game mechanics, this means it gets more and more absurdly difficult to fix even the simplest issues).
At some point the game company is ALSO scared to change anything significantly lest they create more problems/bugs (which makes them look real bad competency-wise when they flub a Patch - an oft occurring thing), and those further problems also have to then be fixed (when there's little budget allocated). Frequently those undetected/unfixed Patch problems go 'online' in the game, and cause the Players much distress -- all because the company has no real budget for proper testing/fixing (which, BTW, you are SUPPOSED to do BEFORE it is put out for the customers to find so many bugs).
-
SO this is a situation the Rapture Reborn MMORPG needs to avoid : How do you prevent the above oft seen problems ??
Unfortunately the business model (to afford building the Game Engine and the Tools needed for this new way of doing things) means that the Assets for the initial game will start out rudimentary, and would be expected to grow through participation of the Players Creativity and Ability. Much would be added/revised over time (many things requiring added Game Engine features - which requires, at a minimum, modifications of the low level program code).
Requirements :
A Good Process for all of this development mechanism (and sufficient of the required Tools).
A good Communication system to efficiently expose the found bugs and problems soonest - to make them available to the people with the skills able to correct them.
Better organized Testing -- Some games botch their Patches so badly, you wonder if they did ANY testing. So bad that often the problems are found by the Players INSTANTLY while playing and making use of those allegedly 'fixed' basic features. (A Game Company's HOPE usually lets the Players down).
Have Test Servers which run the candidate 'patched' code in the same manner as actually used Online/Live (with sufficient Test Tools built into them to facilitate proper/efficient testing). This would be required to happen LONG before any new code goes 'Live'. There would be Local Test Servers which run on a Player's own machine to allow them (and others) to PRETEST a great deal of their candidate code (the programmer's own and to do a check of others proposed code). Early testing like this is very useful for the Collaboration which much of this MMORPG's development depends on.
More than a little work is to be done by Users who can review/inspect/peruse the code/fixes, and who often have magnitudes more Skill (and often Time) than the typical game company's programmers at identifying/spotting/proving problems (and they CAN do it for free). "The EGO of one Player can be equal to and outdo the mediocre skill of a dozen company-paid programmers" - Sergeant Reality
A GOOD Design Process - minimize wasted time/effort undoing/scrapping something that wasn't right in the first place ("Measure Twice - Cut Once"). Final decision is with the company authority who sets the direction and arbitrates, but a good Process can streamline that work.
Good Documentation Process (it is part of the communications needed to make a Project like a MMORPG work effectively). This includes well-defined Standards which can be pointed at to eliminate/reduce contention (again so as TO NOT WASTE TIME). Truth - Most Programmers are simply NOT interested (and frequently not capable) of documentation of this type.
'Creator' Player programmers who will originate ALOT of the new code (generating New Game Mechanics to support proposed new game features/improvements). Again there are many out there who have vast expertise which would be tapped into. Changes to the Game Mechanics of the MMORPG are more restricted/controlled (being fundamental building blocks for everything) than the next layer up - which is the Template functionality and other 'scripting' Assets. (The Tools required will likewise largely be the product of these gifted people).
Have lots of Test Rigging functionality built INTO the Game Engine and Tools to assist with and facilitate PROPER testing as much as possible.
Have Peer Review and Testing as early as possible (and access to a community of qualified Programmers/Testers 100X as large as any company might have).
Templates using that Game Engine code would have, by design, Automatic Test Rig functionality built into THEM to assist in quickly finding obvious problems (and to give a legup finding and reporting harder/more elusive bugs).
--- --- ---
What's GENERALLY Hard to Do Making A MMORPG Computer Game  :
Adaquate Challenge when the Player wants it (in MMORPG there is also times they DONT want it)
Offering Choices - without having too many become 'easiest' and allowing Player to quickly get in a rut
Sufficient new experiences
Making a Game feel fun to Play (continually its a MMORPG which is meant to be played for years)
Keeping the Game balanced and interesting (not repetitiously boring)
Making all the Art Assets correctly (no bugs, consistency of detail)
Properly Animating any/all Cutscenes (story flashbacks...)
Setting up the Pacing correctly (cutscene/canned content vs gameplay vs Story 'Talk')
Ensuring the Voice Acting matches the animation
Setting up lots of Side Quests/Missions (Player options) that are bug free (this is VERY hard when they are interactionally complicated)
For MMORPGs - Don't contradict the Main Story (i.e. you can't be acting all Superman against an optional boss, reviving a forgettable character in a Side Mission; and then the Main Story treats you like you're just a regular mortal, and tosses in the Perma-Death of a main character).
And many more details that make a game feel like an AAA game.
--- --- --- --- ---
.
.
.
---
---
---
---
---
---
---
---
---
---
---
---
---
---
---
WARNING - This Website is    *** NOT SAFE FOR WORK ***
.

.

*** Warning - Fanboi Head Explosion Zone ***
Contrary Opinions are Being Offered HERE !!!!
---
---
---
|||||||||||||| Sitemap |||||||||||||| Index |||||||||||||| Humor ||||||||||||||
---
Drink *CalciO* And Achieve Greatness !!!
---

.
.
.
.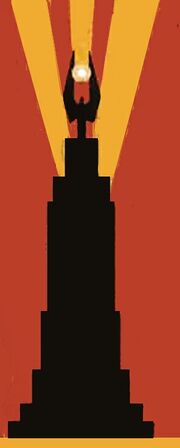 .
.
.
.
.
.
.

.

.

.

.

.
.
.
.
.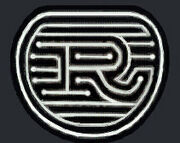 .
.
.
.
.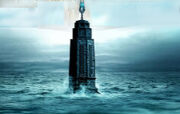 .
.
.
.
.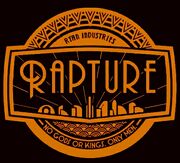 .
.
.

.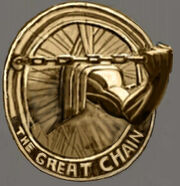 .
.
.
.
.
.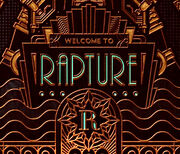 .
.
.
.
.

.
.
.
.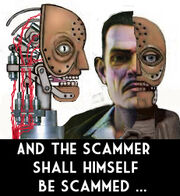 .
.
.
.
.
.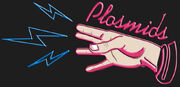 .
.
.
.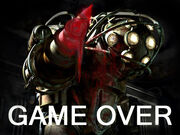 .
.
.
.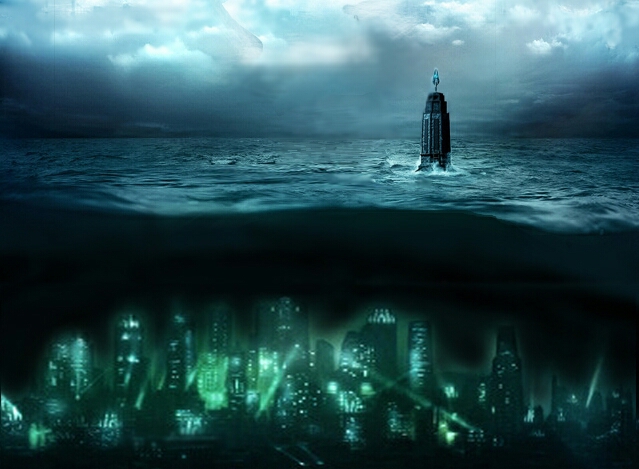 .
.
.
.
.
.
.
. .

.

.
.
.
.
.
.
.
.
.
.
.
.
.
.
.
.
.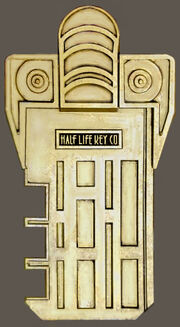 .
.
.
.
.
.
.

.

.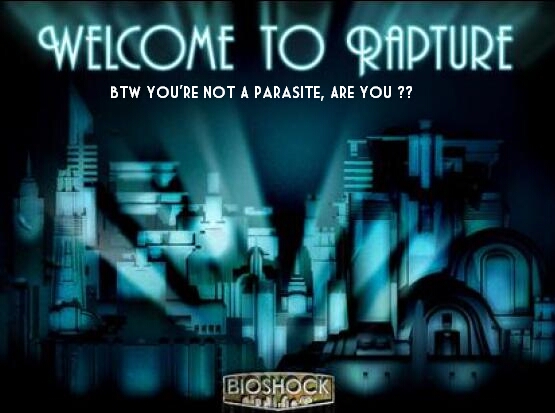 .
.
.
.
.
.
.
.
.
.
.
.

.
.
.
---
WARNING - YES, This whole Wiki is a 'Thought Experiment', and YOU are the Test Subjects !!!!! (So are you Alive or Dead as per this whole Concept ???)
---
.
.
---
*WARNING* - This MMORPG contains blood and gore, intense violence, mild sexual themes, strong language and use of alcohol and tobacco.
---
.
.
---
*WARNING* - Fanbois May Find The Content of This Wiki Confusing and Distressingly Contradictory to Their Mindsets. Head Explosions May Result
---
.
.
---
*** Fanboi Spoilage Alert ***  :
The contents of this Wiki may Collapse your vision of the BioShock games from being "The most greatest awesomeness thing evah !!", into just one of the many average games ... ( You reason for existing may decline severely and/or your entire viewpoint of the universe may be crushed. )
You have been warned.
---
.
.
---



.

.

.

.

.

.

.

.

.

.

.

.

.

.

.

.

.

.

.

.

.

.

.

.

.
.

.
.
.

.

. .
.
.